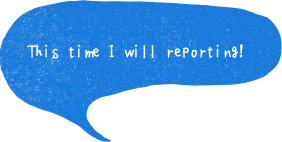 This time I will reporting!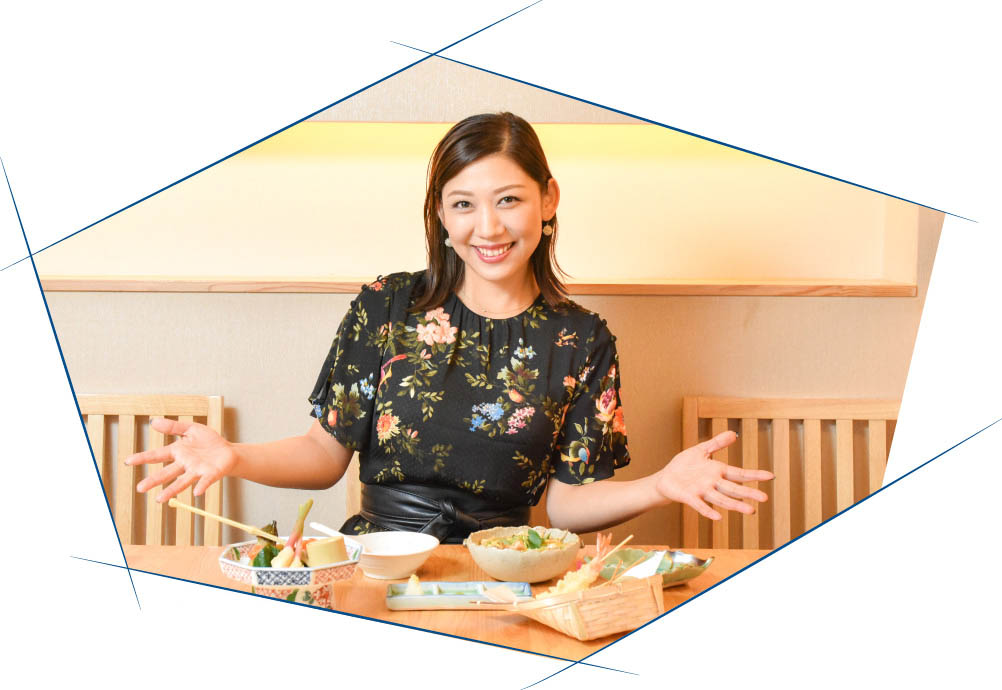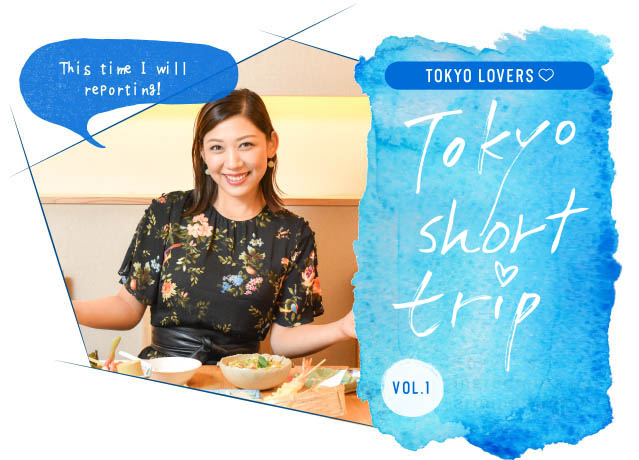 TOKYO LOVERS!Tokyo Short Trip

What is Tokyo oneway trip ? It is where we will be feature with different themes by models from TOKYO LOVERS. We will be introducing places where you can enjoy Tokyo produces, and unique experiences.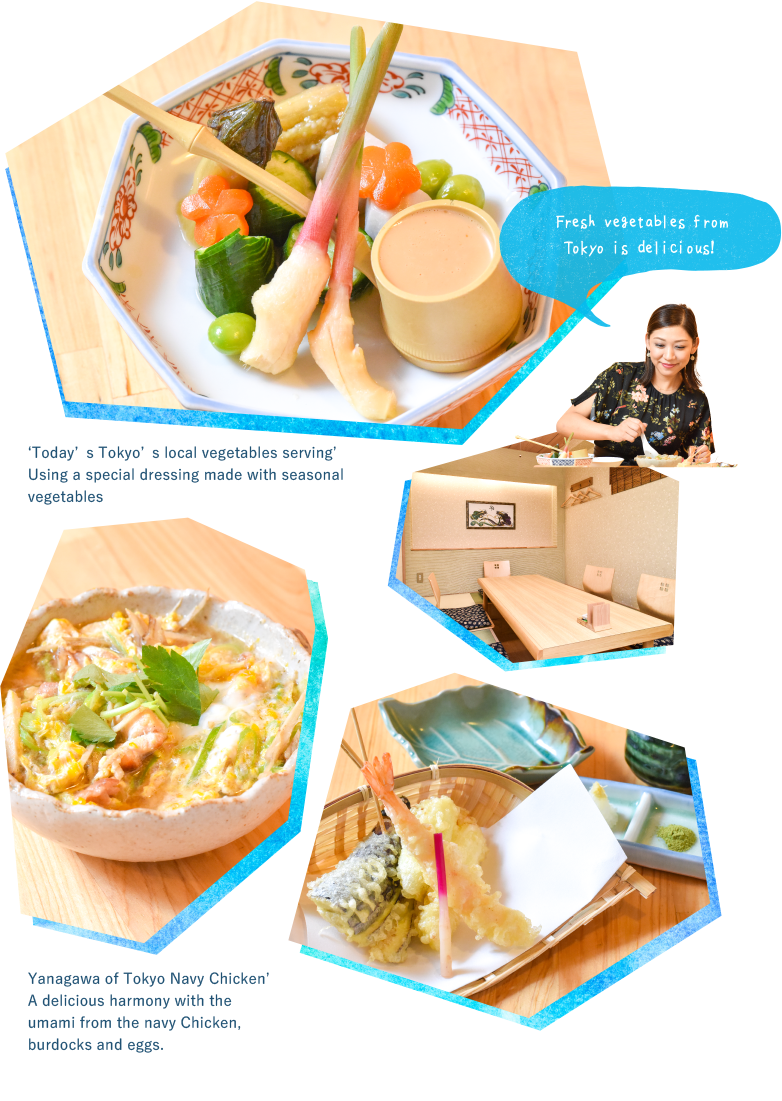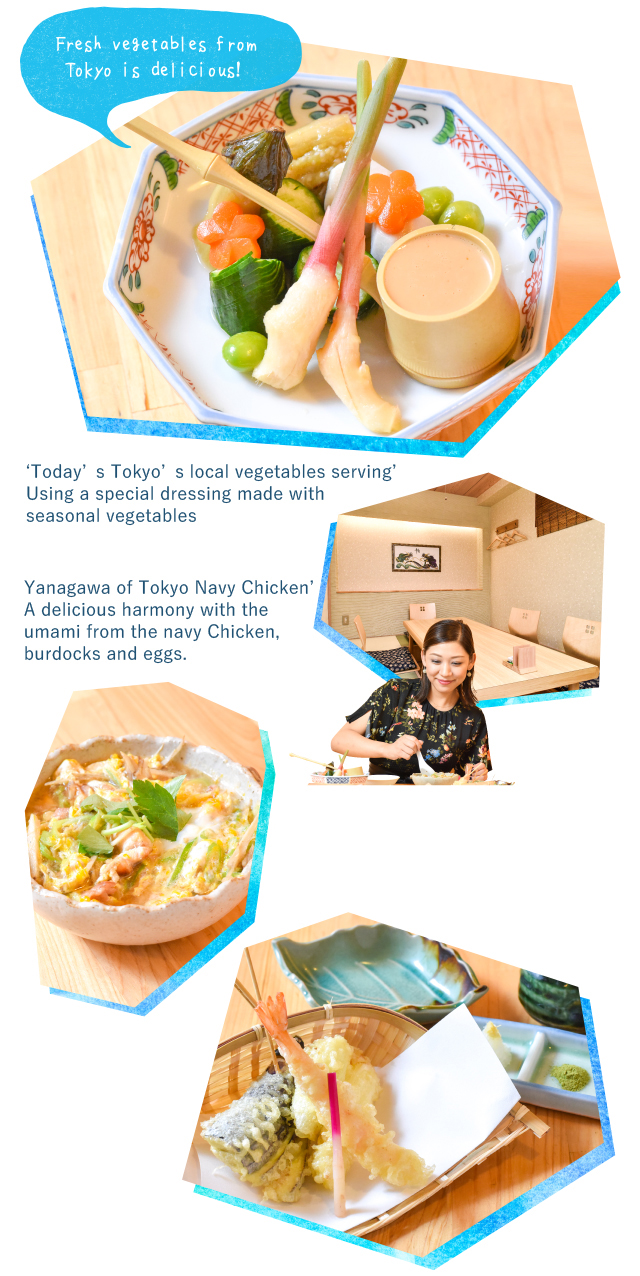 Edo shitamachi cuisine Miyatogawa Edogawabashi shop
A delicious and healthy Edo food culture! A lovely izakaya along the river
A hidden retreat just along Kanda river. The interior of the restaurant has a modern and Japanese touch, it gives a calming ambiance. The fourth generation chef makes 'Edo cuisine', also happens to be known as the 'origin of slow food'. The dishes uses ingredients with high nutritional value; given it is delicious, it is also very healthy. Popular amongst the ladies, as they have a wide range of variety to choose from the menu. The vegetable selections are carefully selected and uses 'Edo Tokyo Vegetables'. There is also a wide range of 'Edo Sake', so we definitely want to enjoy a 'delicious time'.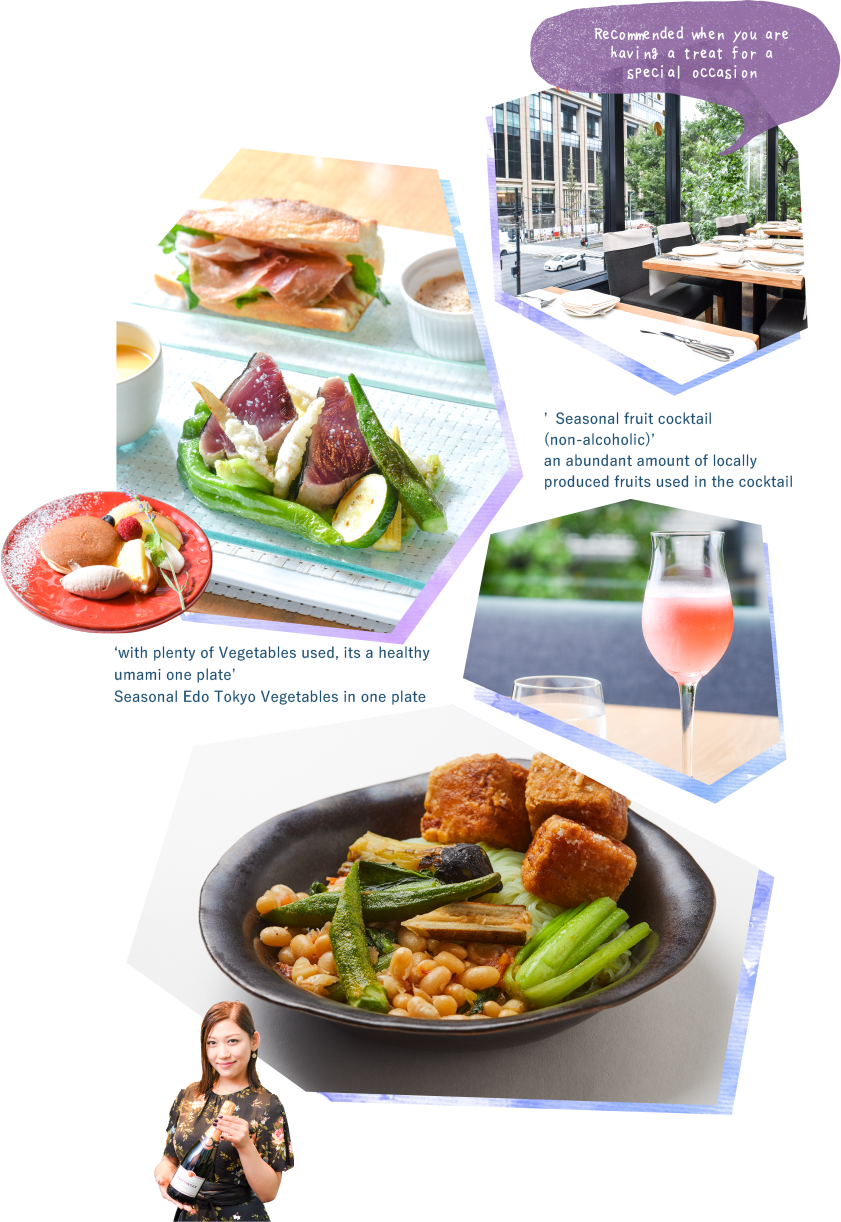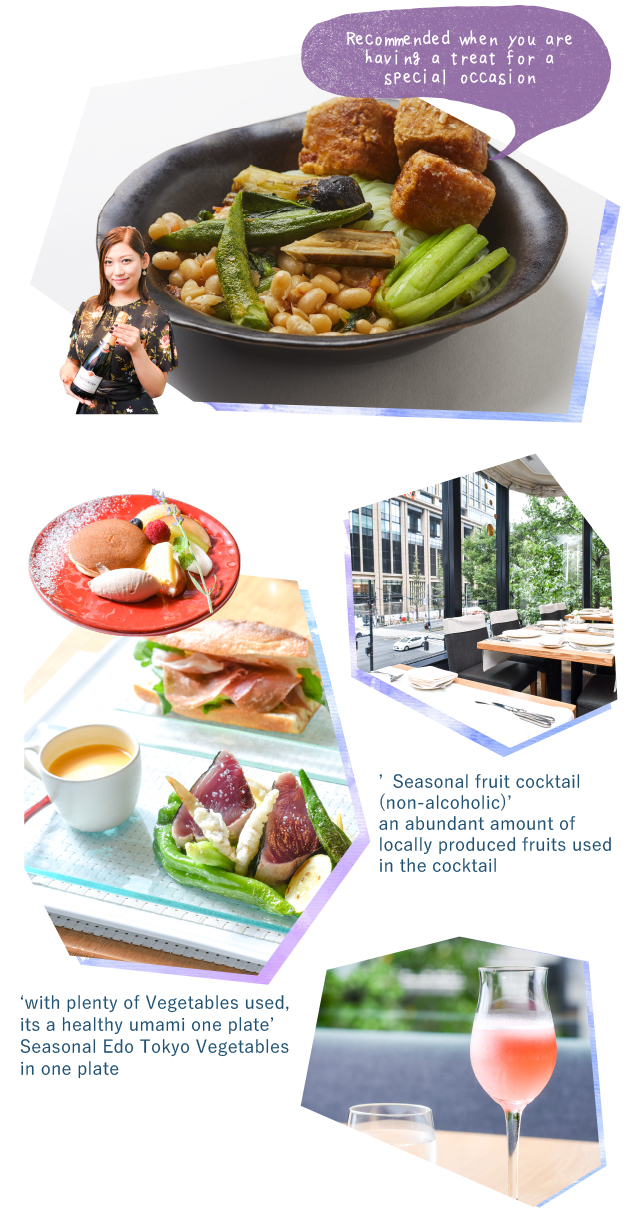 Mikuni MARUNOUCHI
Introducing an exceptional restaurant which serves French cuisine which uses local produces
The restaurant is based in Marunouchi's office building, where you can enjoy the wonderful landscape of the city and enjoy your meal The restaurant is owned by Mikuni Kiyomi, a famous star chef With a concept of using local produces of Tokyo, they select Tokyo Edo Vegetables as their ingredients Just 'a little luxurious moment' for lunch or dinner Recommended as a date spot, you can enjoy an exquisite illumination during winter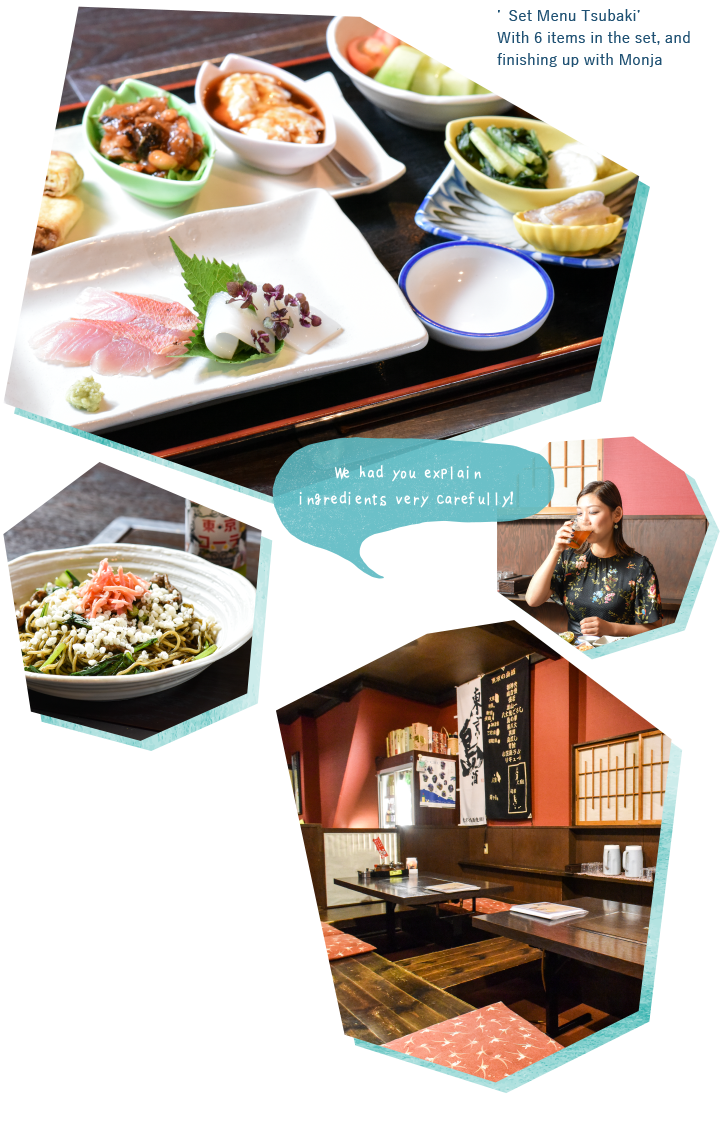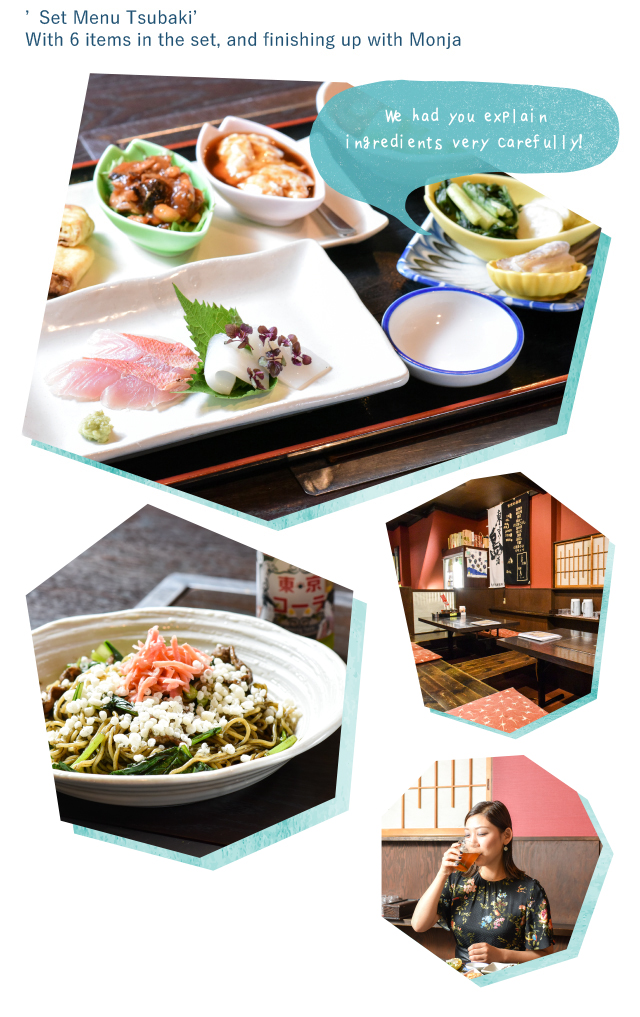 Oshiage Yoshikatsu
Enjoy a good selection of Tokyo's ingredients and sake! Its a go-to Monja izakaya
5 minutes walk from Oshiage station, located in a quiet alley called 'Oshiage Yoshikatsu' They specialize in Monja The ingredients they use are all from Tokyo, from the 'Edo Tokyo Vegetables', meat, fish, salt and flour. As well as the garnish with the sashimi. As well as the alcohol selections, we have a lot of variety and even as rare as 'Shima sake' Its always a delightful experience to understand more about our food. The store owner, Mr. Katsuhiko Sato explains the dishes and sake. It is a go-to tavern where you can get in touch with Tokyo's food culture.


After you are full, it would be a good idea to have a stroll around ♪

Tokyo's produce & Tokyo's view! We will be introducing some instagram spots in Tokyo Skytree.

From where we interviewed 'Oshiage Yoshikatsu', it takes 3 minutes by walk to 'Jukkenbashi' where it is a scenic point of Tokyo Skytree. You can see Tokyo Skytree reversed as it reflects the North of the river of Jukkenbashi During the evening, people start to gather with their cameras one after another After enjoying Tokyo's gifts, next is to enjoy the superb view of Tokyo ♪ There is no doubt, this is an Instagram spot ☆

| | |
| --- | --- |
| Address: | 5-10 Narihira, Sumida Ward, Tokyo |
| Access: | It is a 3-minute walk from Oshiage Station |

To see more
Here's another Tokyo short trip
Here's another Tokyo Short Trip A report on

I didn't think there were so many places which persists on using Tokyo produces! Also, there are plenty of nice shops which makes you feel happy ♪ We hope you enjoy 'Oishii Tokyo' with your friends and dates!

At first I did not understand what 'Tokyo foods' meant However after visiting the shops, we've noticed there is a deep food culture We are able to get hold of wonderful vegetables, meat, fish. It is a great thing. With this eat around tour, I became a fan of Tokyo's food completely. It seems that there are still nice shops around, so we will be featuring more!