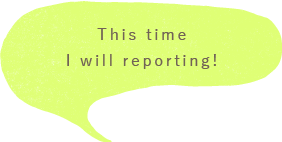 This time I will reporting!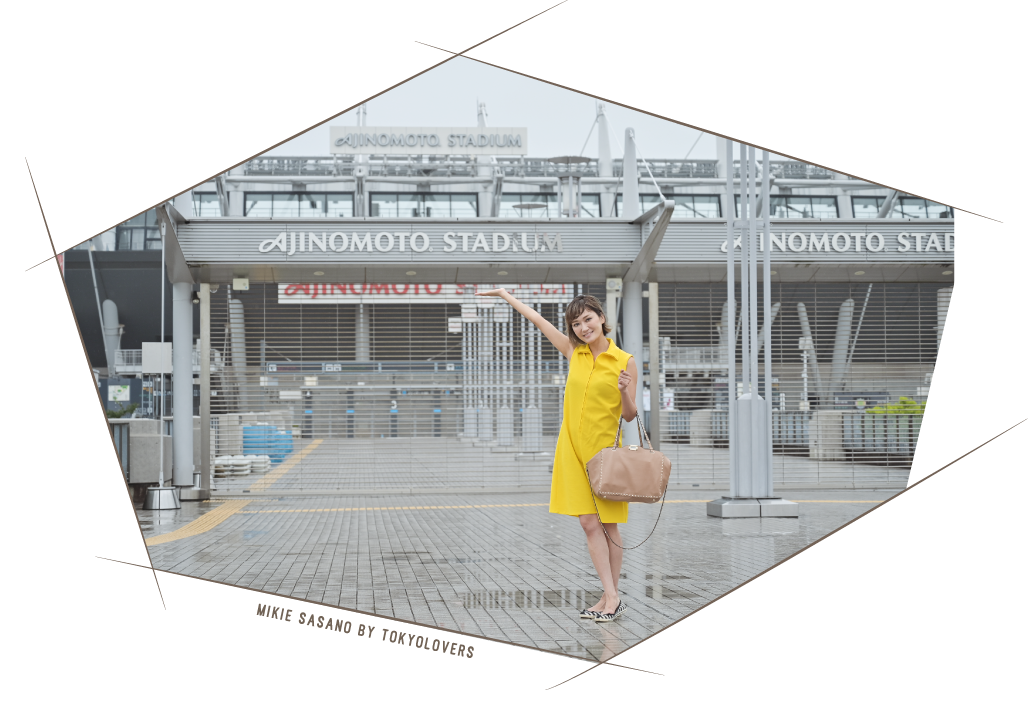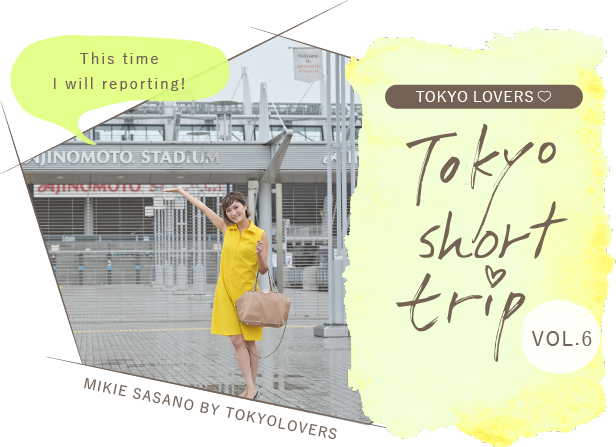 TOKYO LOVERS!Tokyo Short Trip

Fuchu is a Rugby city. A base for various rugby teams, from top league teams to student teams. The Rugby World cup will be held at Tokyo stadium which is located next to Chofu. The joy and enthusiasm of the Rugby World Cup! Here are some recommended spots to enjoy some delicacies and history of Fuchu & Chofu after the matches!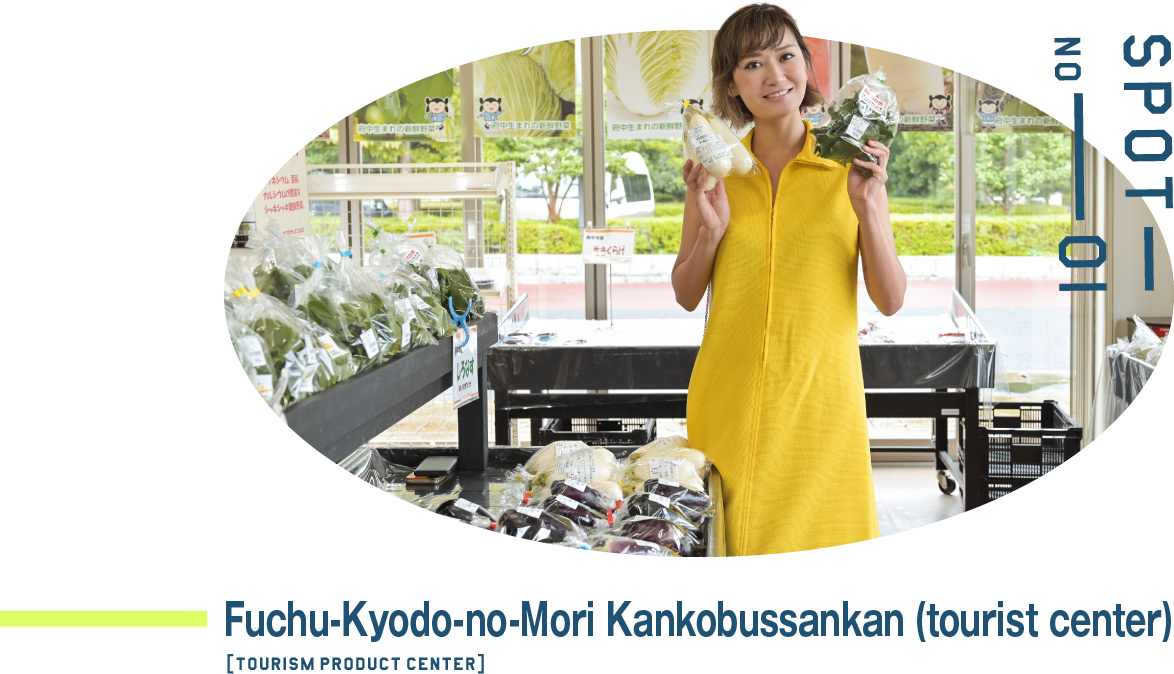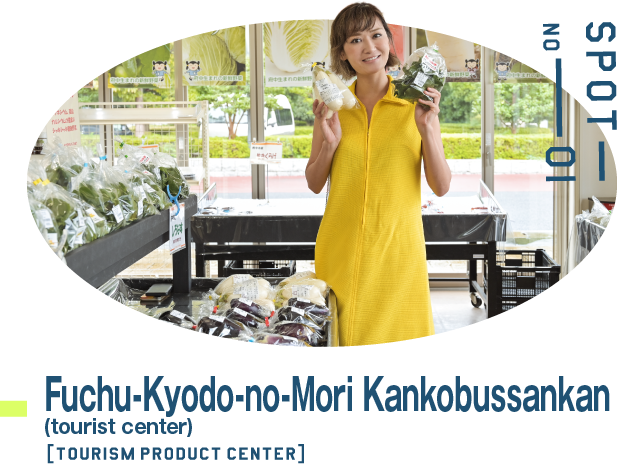 Various fresh vegetables are cultivated within the city. You can taste Fuchu's specialties!
This is a tourist center with all kinds of vegetables lined up. From the staple vegetables, there are also rare vegetables, such as the okawakame and white eggplants. Every morning, they purchase freshly from 50 of their neighboring farmers. In 2016, to support the reconstruction of Kumamoto earthquake, they invented the "Tokyo Fuchu Ice cream". The ice cream uses Mount Asosan's Jersey milk and Fuchu's blueberry as ingredients, leaving a fresh yogurt flavor.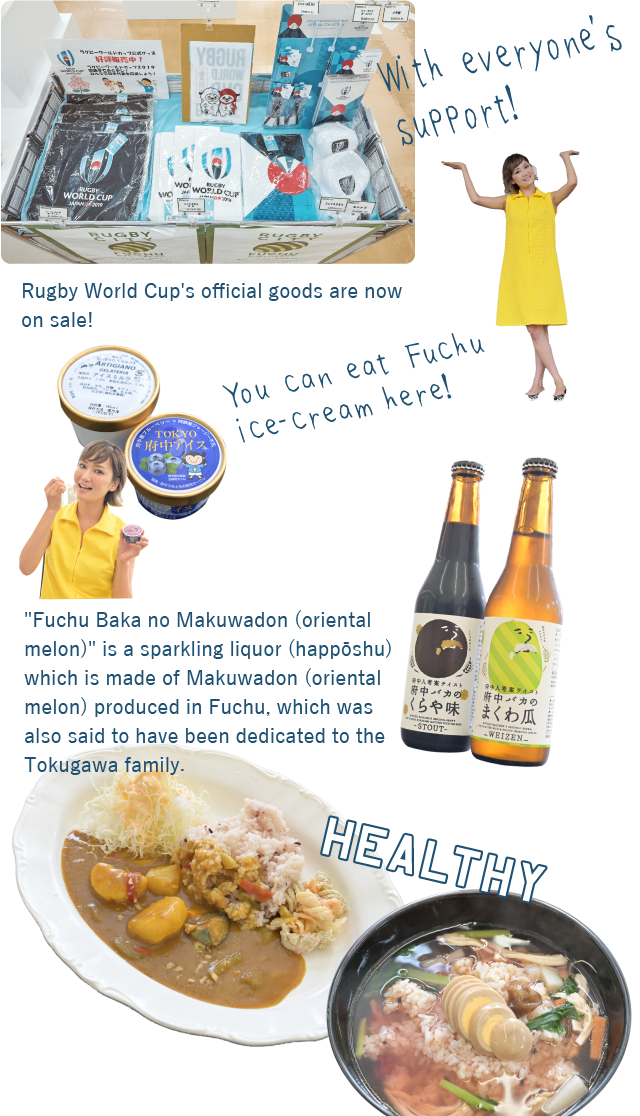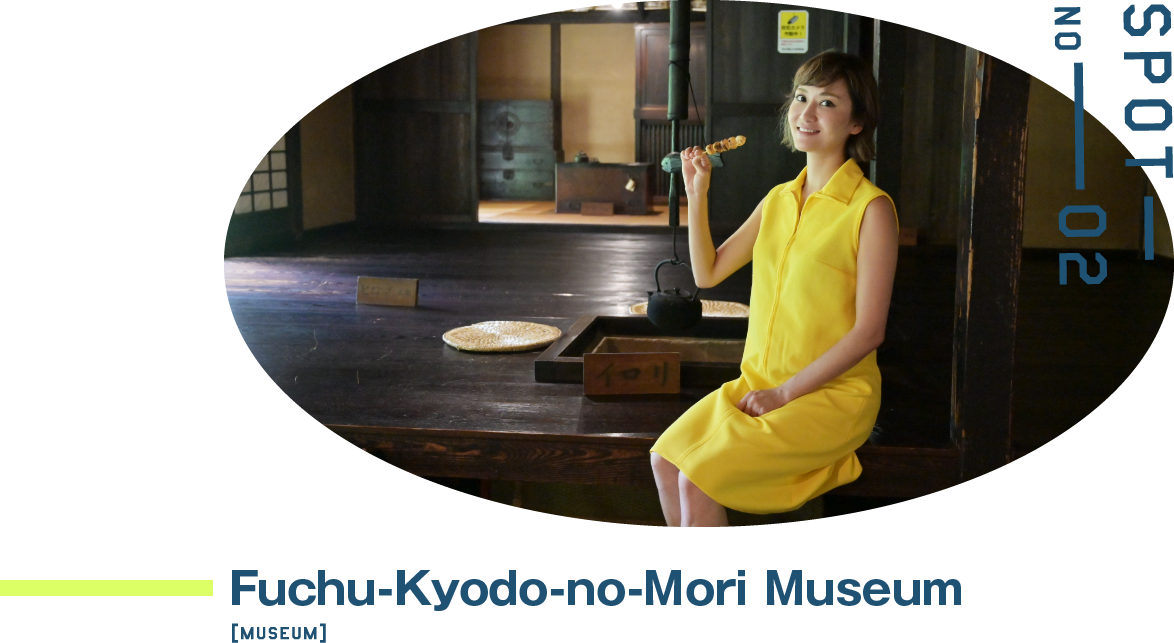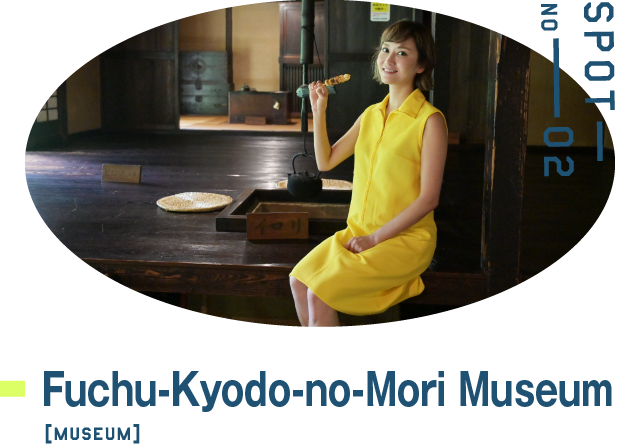 The entire museum is a forest! A secret spot where you can enjoy Fuchu's history and nature all day long.
The area is like a movie set, with farmhouses, townhouses, and historical buildings have been relocated. An area where you can enjoy rare flowers throughout the year, some which can only found in Fuchu, such as the "Musashino Kisuge", plum, cherry blossoms, hydrangea and a tunnel of bush clovers. There are also plenty of exhibits where you can learn about history and culture. In 2018 when the planetarium was renewed, they introduced a projector art that produces 100 million stars. This is a museum which can be enjoyed all day, from adults to children.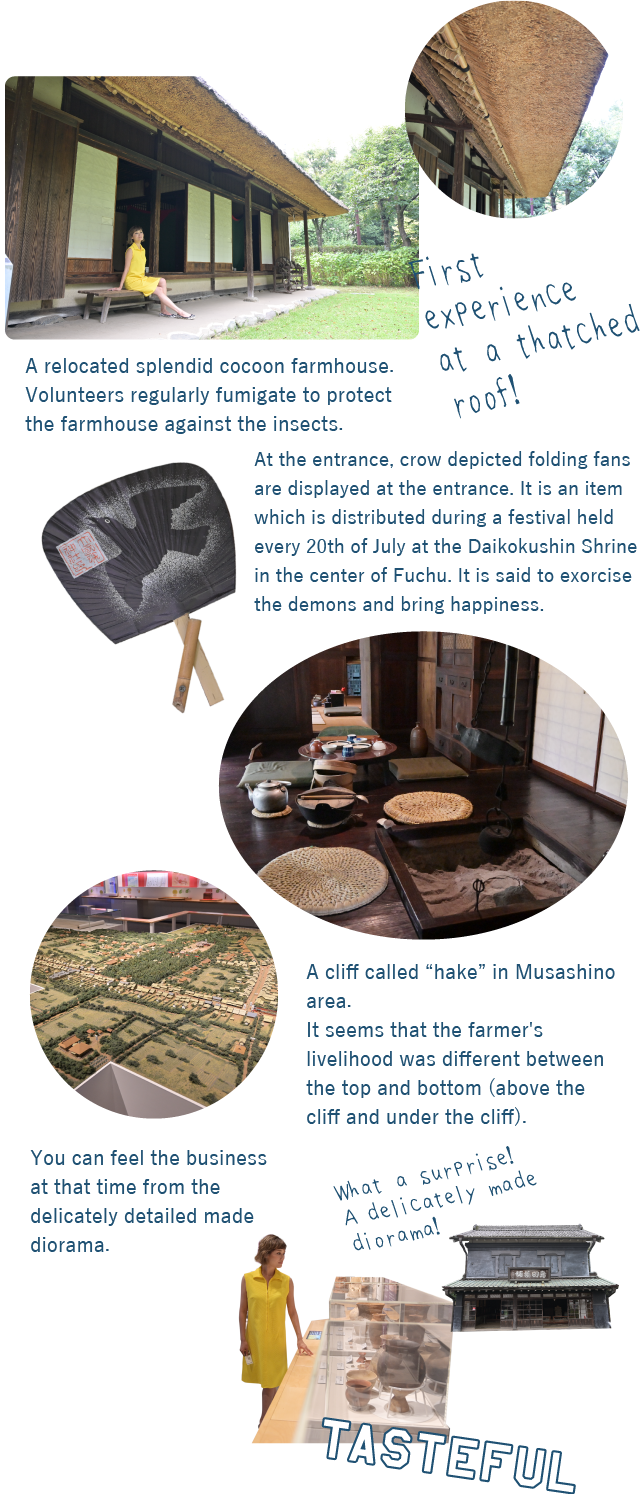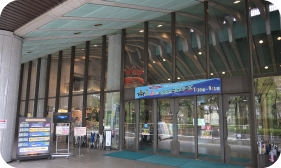 Fuchu-Kyodo-no-Mori Museum
Tel
042-368-7921
Address
6-32 Minamicho, Fuchu-shi, Tokyo
Business hours
Operating hours 9:00 ~ 17:00 (entrance by 16:00)
Holiday
Monday (the next day if public holiday) New year holidays and other temporary closures
Access
Approximately 6-minute by bus from Bubaigawara Station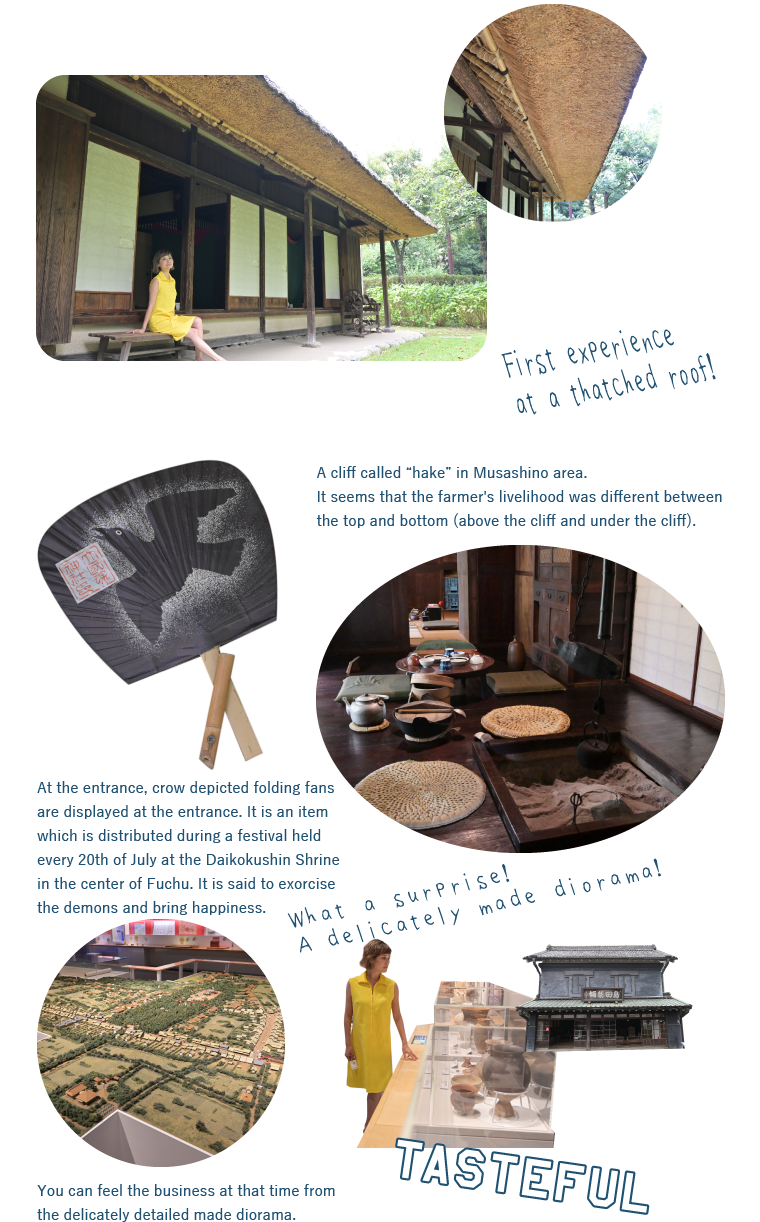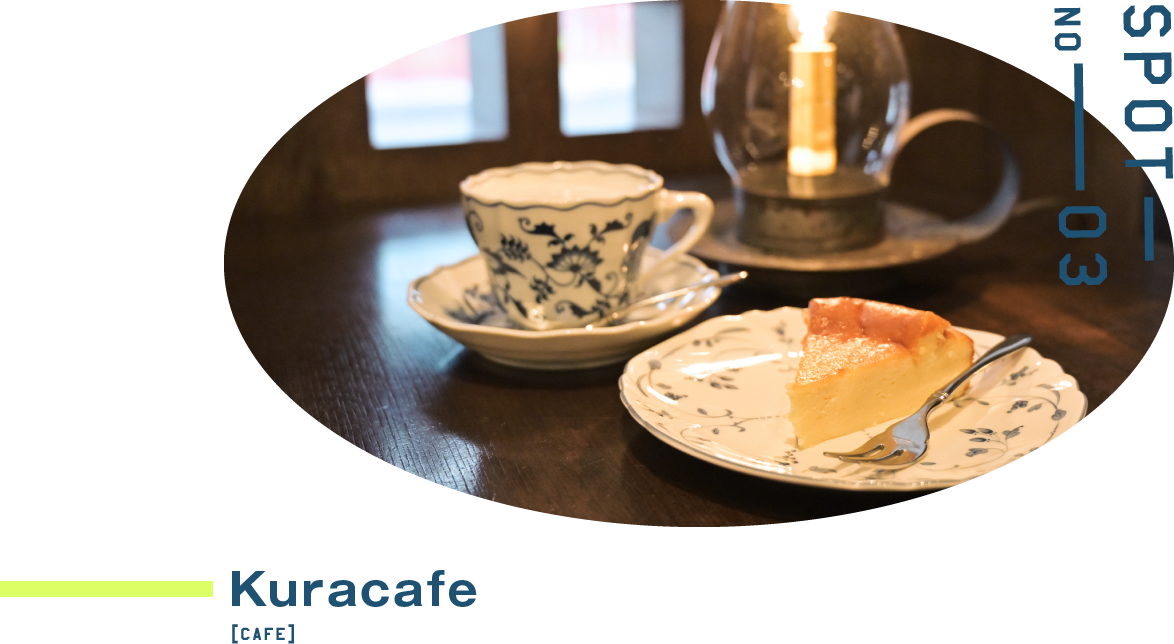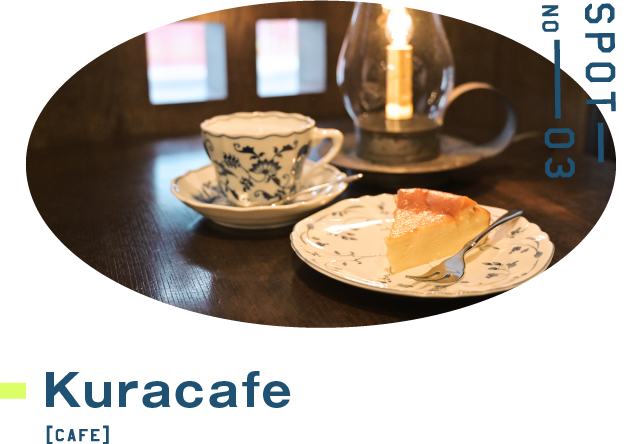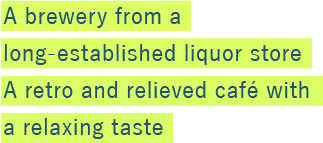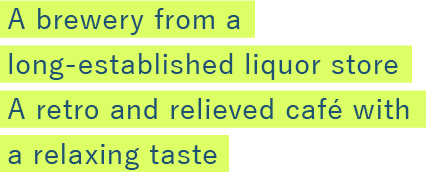 A brewery from a long-established liquor store A retro and relieved café with a relaxing taste
A coffee shop which was renovated from the 1860 (Ansei period), it is a long-established brewery which was reopened as "Noguchi Shuzo" 5 years ago! The relaxed interior has a large and thick pillar which gives a retro atmosphere and tells a story. The signature drink, "Sake lees latte" uses sake lees called the "Kunifu Tsuru" from the brewery of Noguchi Sake brewery, as well as adding milk and honey. The rich fragrance of the sake lees and the soft milk taste makes you feel relaxed. It is recommended with cheesecake!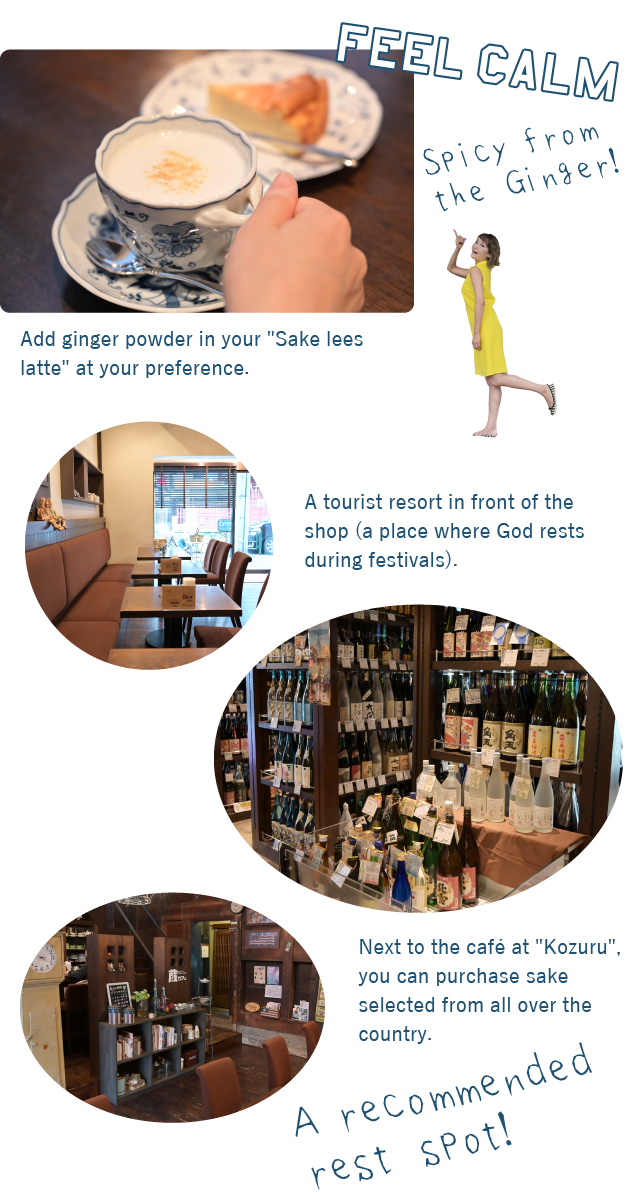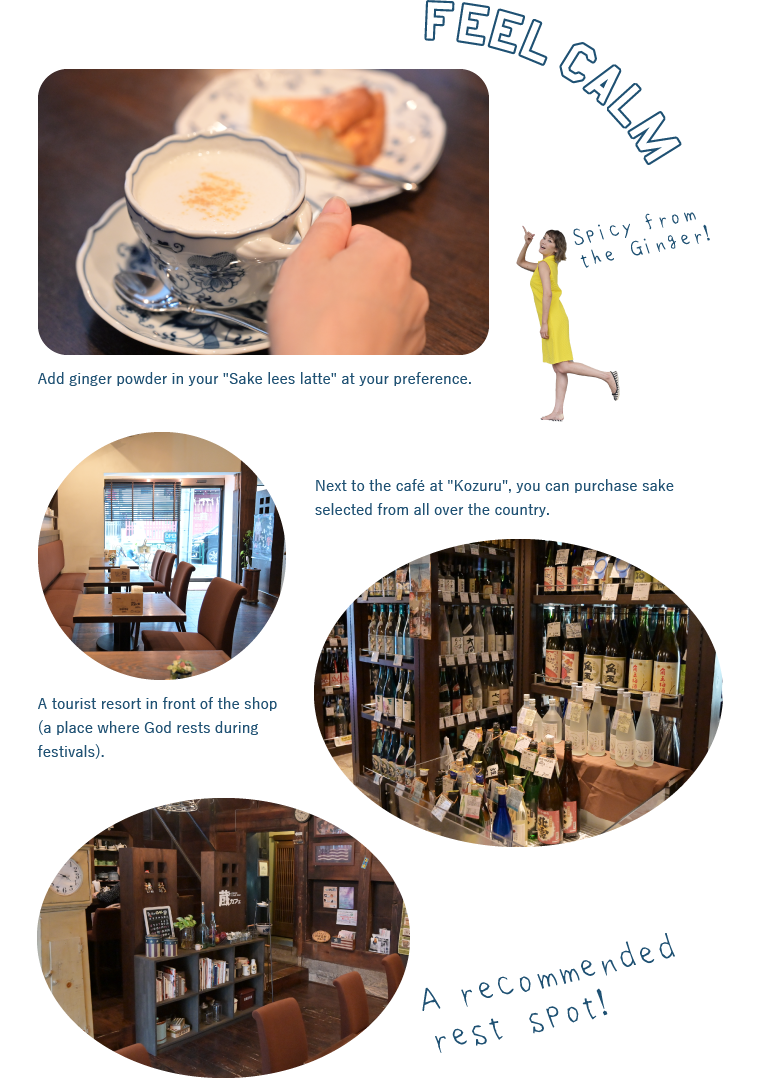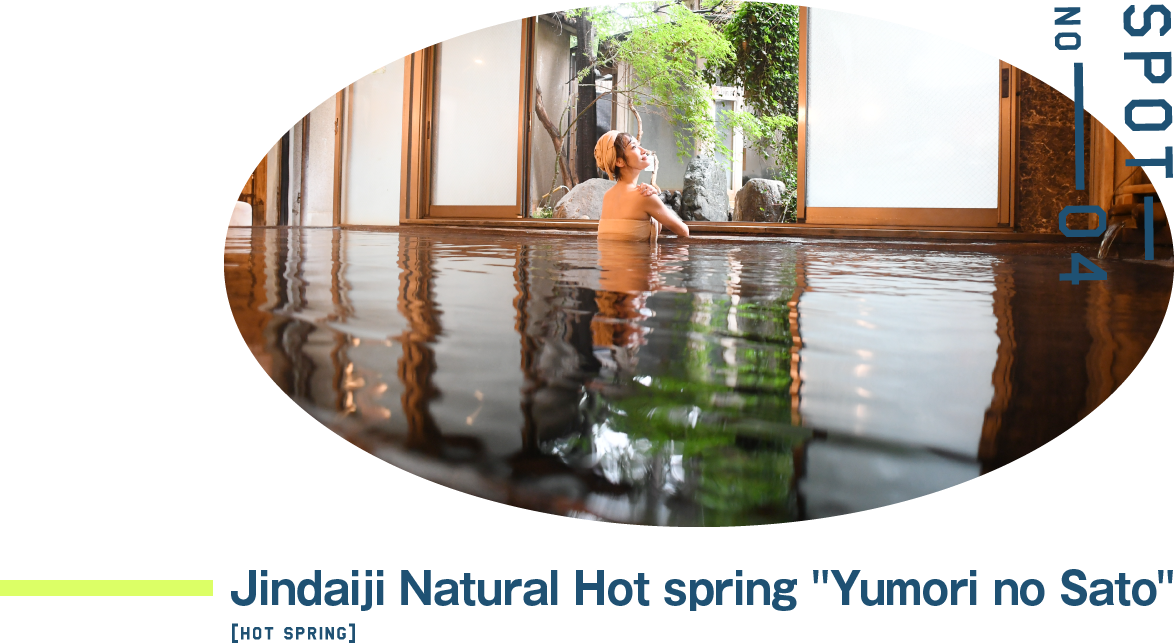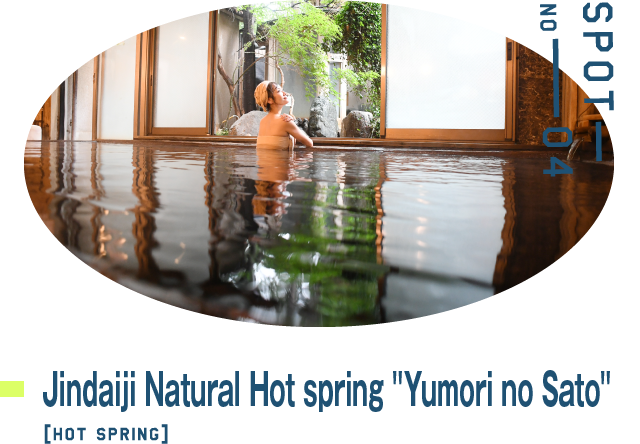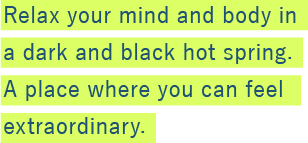 Relax your mind and body in a dark and black hot spring. A place where you can feel extraordinary.
The naturally black hot spring's black identity is humic acid, an organic substance contained 1500m underground. It also has the power to break down toxins and is rich in minerals. Also, it is an isotonic hot spring for hot springs that has the same salinity as the human body, so it is less likely to feel too hot. It also affects on recovering fatigue. Therefore, perfect ◎ for after watching the Rugby World Cup! There are also bathtubs which are filled with entertainment, such as the Goemon bath and Takimi bath. The natural scenery with trees and hot spring water is a great choice for a comfortable and easing trip.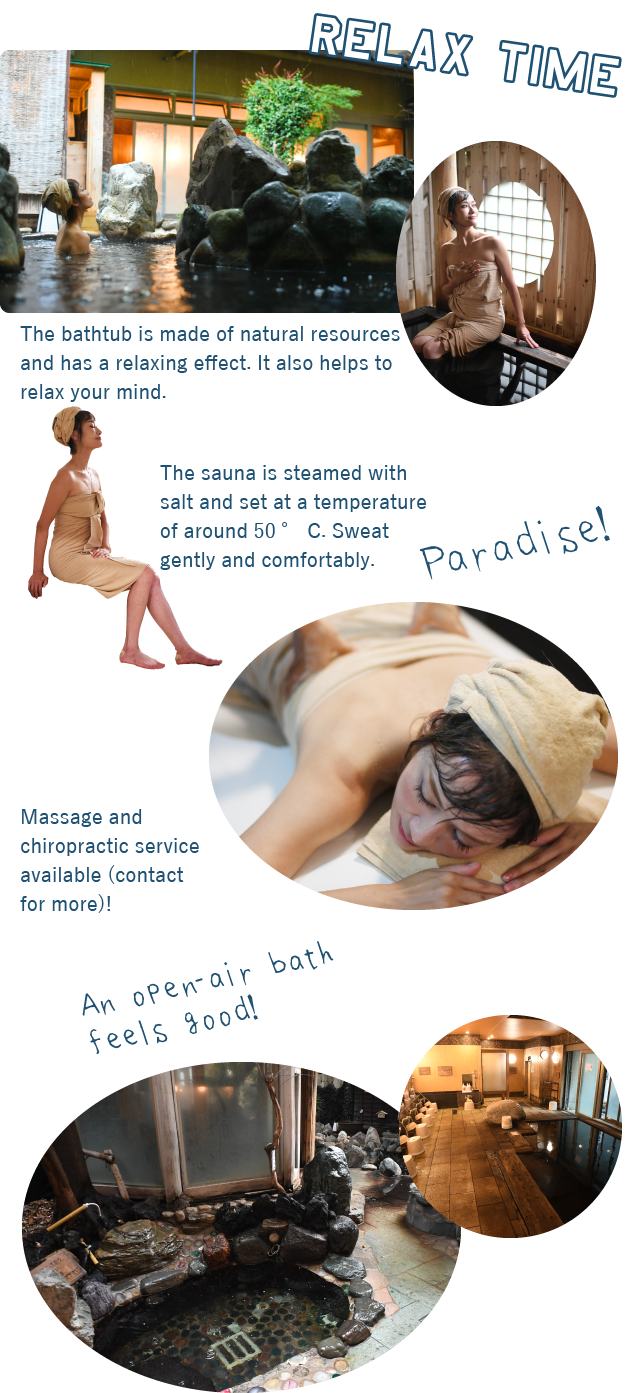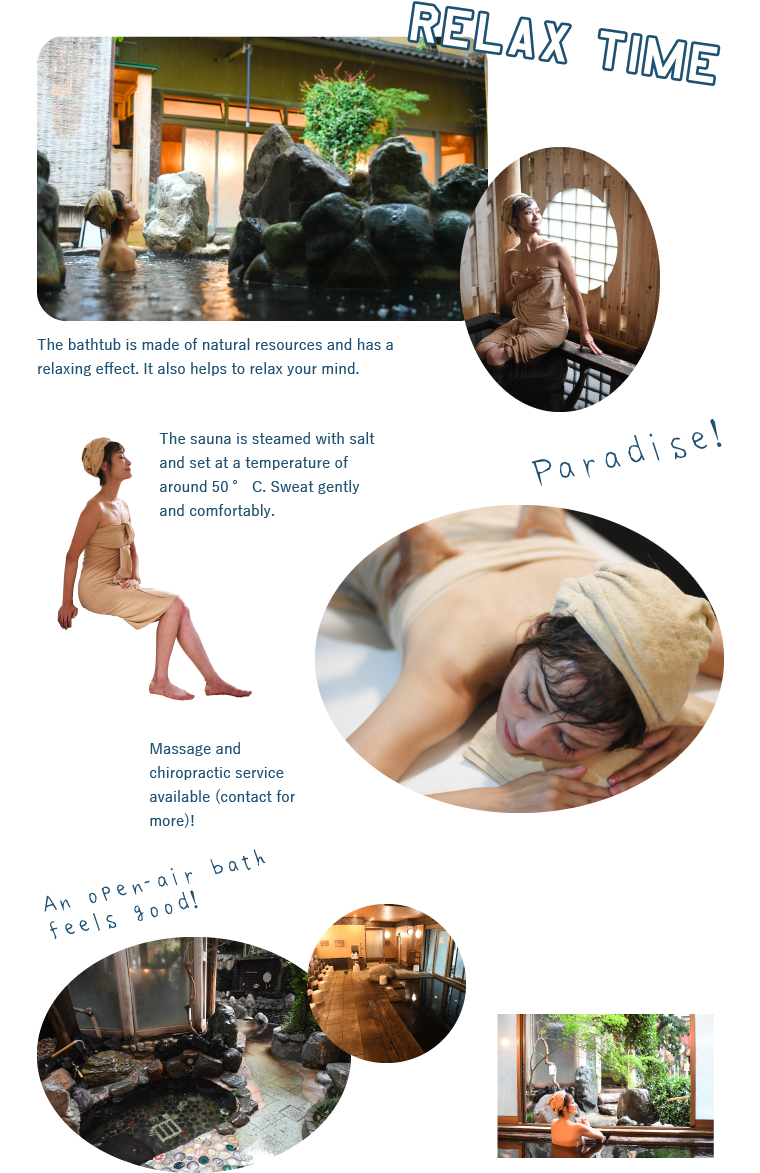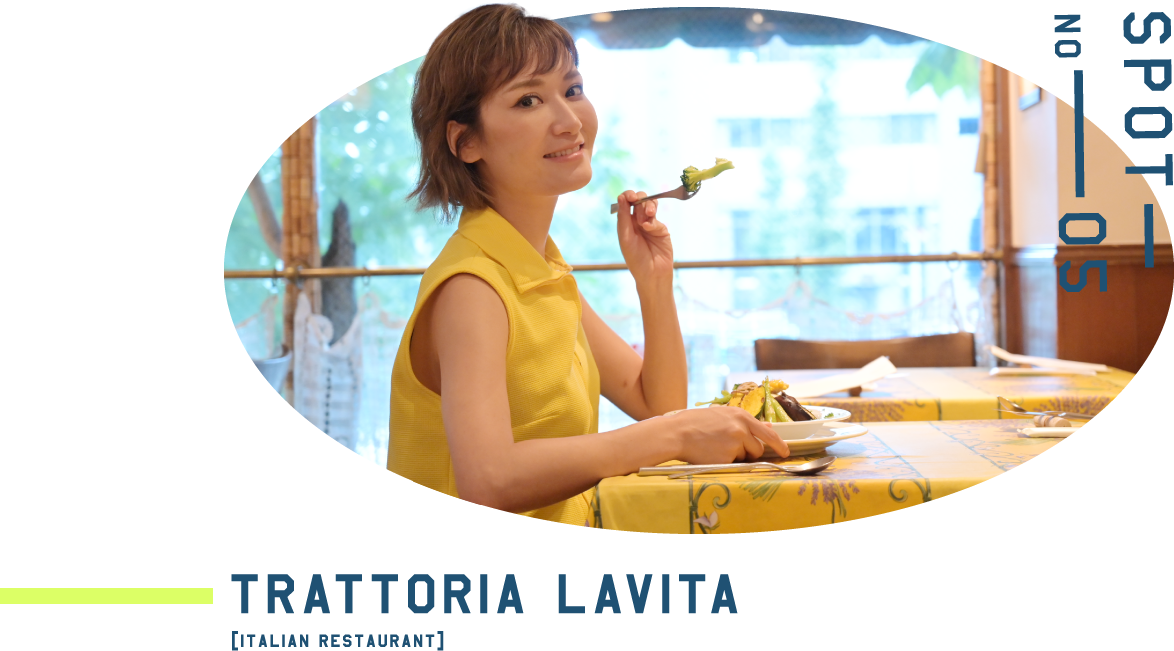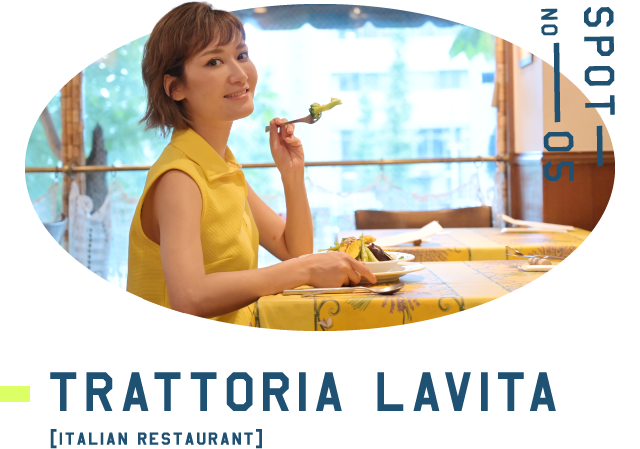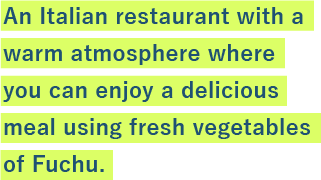 An Italian restaurant with a warm atmosphere where you can enjoy a delicious meal using fresh vegetables of Fuchu.
'An atmosphere with a touch of the Italian city, as well as a place where you can taste the vegetables and eggs of Fuchu produce. The restaurant and farmers have a sustainable cycle where they help take out weeds from the fields, take coffee residue from the store to the farmers as fertilizers contribute to the procurement of fresh ingredients and stocking of seasonal vegetables. The restaurant's famous "baked vegetable pasta" and "Local vegetables Bagna cauda" uses a vibrant variety of vegetables and the colors are satisfying. The type of vegetable changes depending on the season and day, so you can enjoy a different taste no matter how many times you come.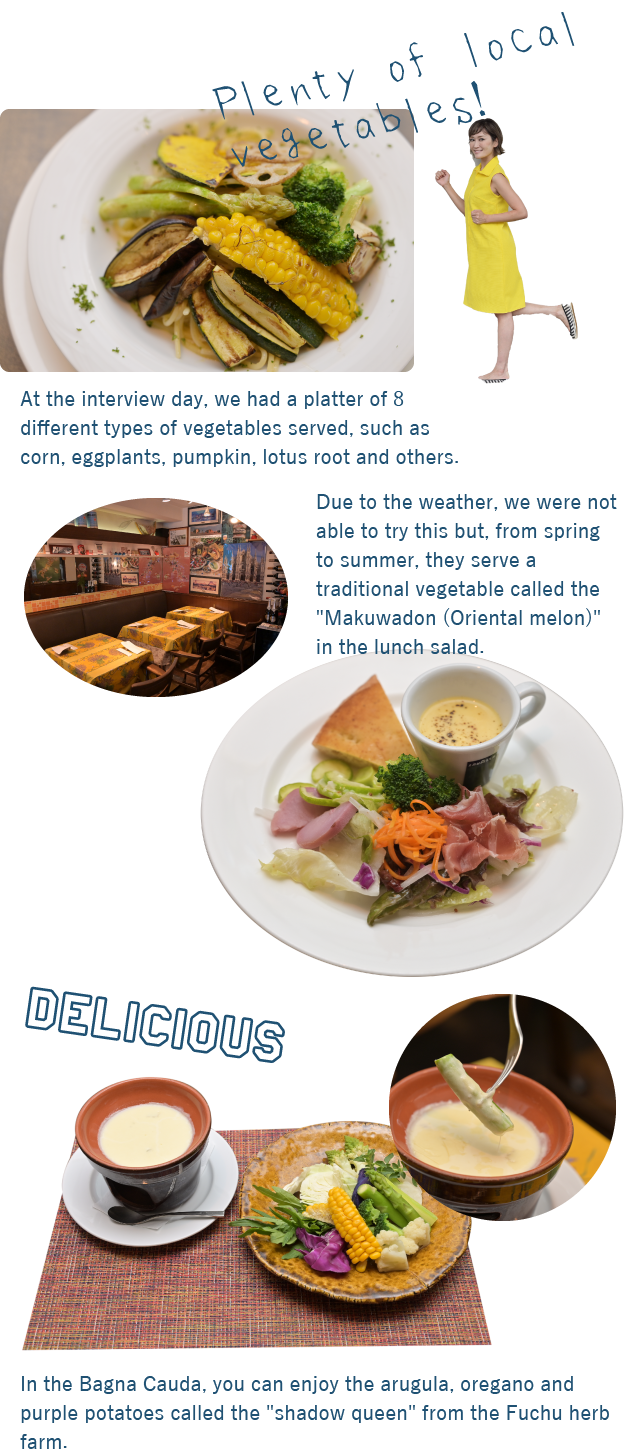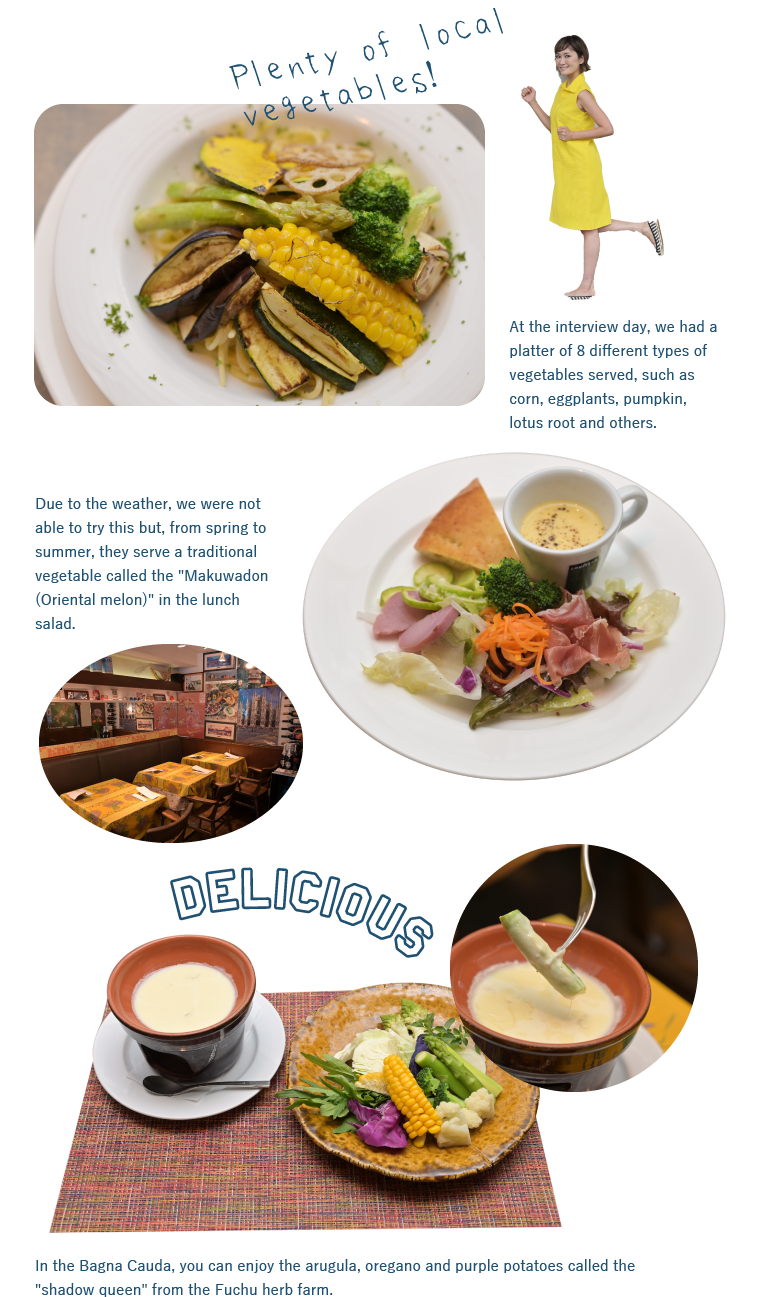 Here's another Tokyo short trip
Rugby city! A walk around Fuchu & Chofu

Fuchu and Chofu area will be filled with excitement during the Rugby World cup. A city which we would like people visiting when they come to watch the Rugby World cup because it is a city filled with a lot of charms in Tokyo!

It was a full day trip with soothing spots that allows you to escape from the bustling city life. Many spots where you can enjoy and feel the old culture and history as well. The area is an interesting spot and so, we hope you can come and visit!