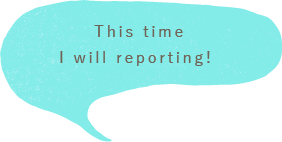 This time I will reporting!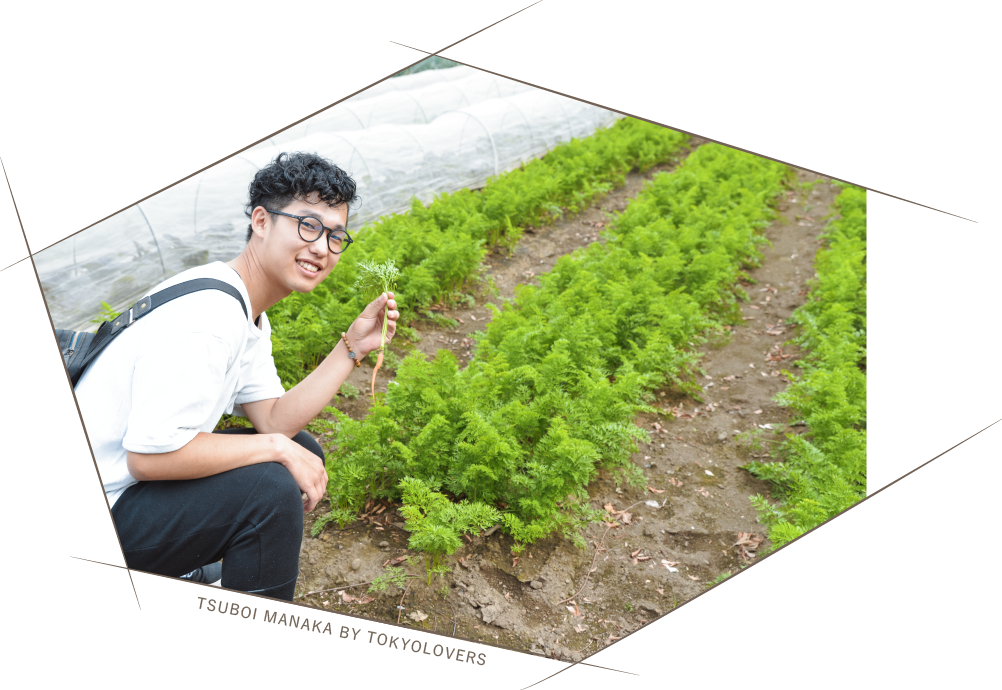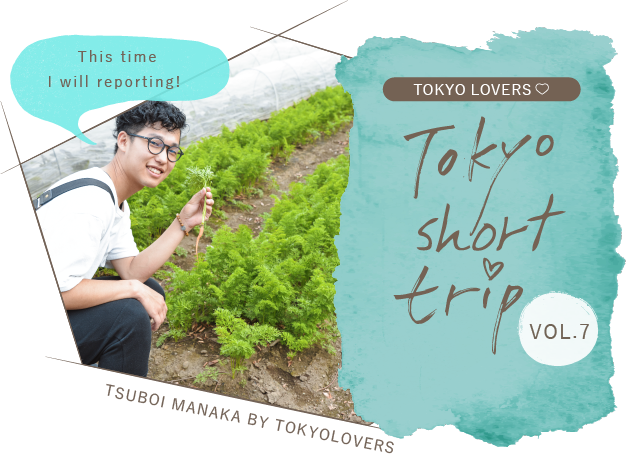 Tokyo Short Trip vol.07

It's not something you might think about everyday, but, of Tokyo's 23 wards, Nerima has the most farmland. The numerous fields and greenhouses nestled amongst the vast metropolitan landscape is a rare find anywhere in the world. So, unbeknownst to many, Nerima is Tokyo's heartland and, because what is happening there, will continue to figure as an important enclave of urban growers for years to come.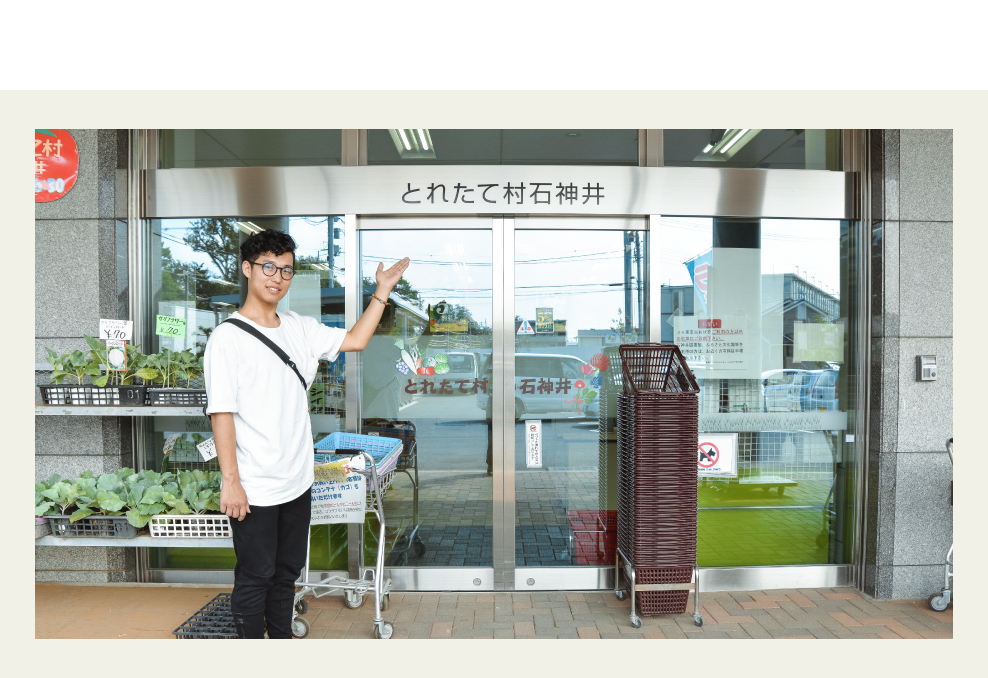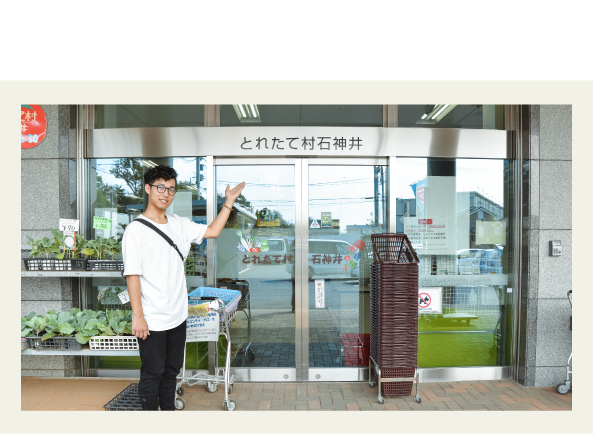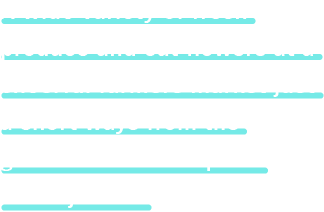 A wide variety of fresh produce and cut flowers at a cheerful farmers market just a short ways from the green-rich landscape of Shakujii Park
Arriving every morning bright and early, veggies don't come any fresher than this! This must-see farmers market gathers produce from across Nerima, the horn of plenty that has proudly satiated the palates of Tokyo for ages. And, because many growers ship here, there is a wide variety of vegetables to choose from, including Nerima's signature cabbage that you can get in season not once but twice a year -- in June and November! You should also check out the great souvenirs made from what grows locally! For starters, there are some flavorful dressings blended with "Edo Tokyo Vegetables" like Nerima daikon and Shimura early daikon, that go perfect with salads or meats! And, for you beer connoisseurs, there is Kaneko Golden Beer, brewed from the first hops grown in Japan specifically for brewing. Because the beer is crafted to ferment in the bottle like champaign, the refreshing hoppy flavor tastes like fruit that has been aged 3 - 5 years just a few months after bottling.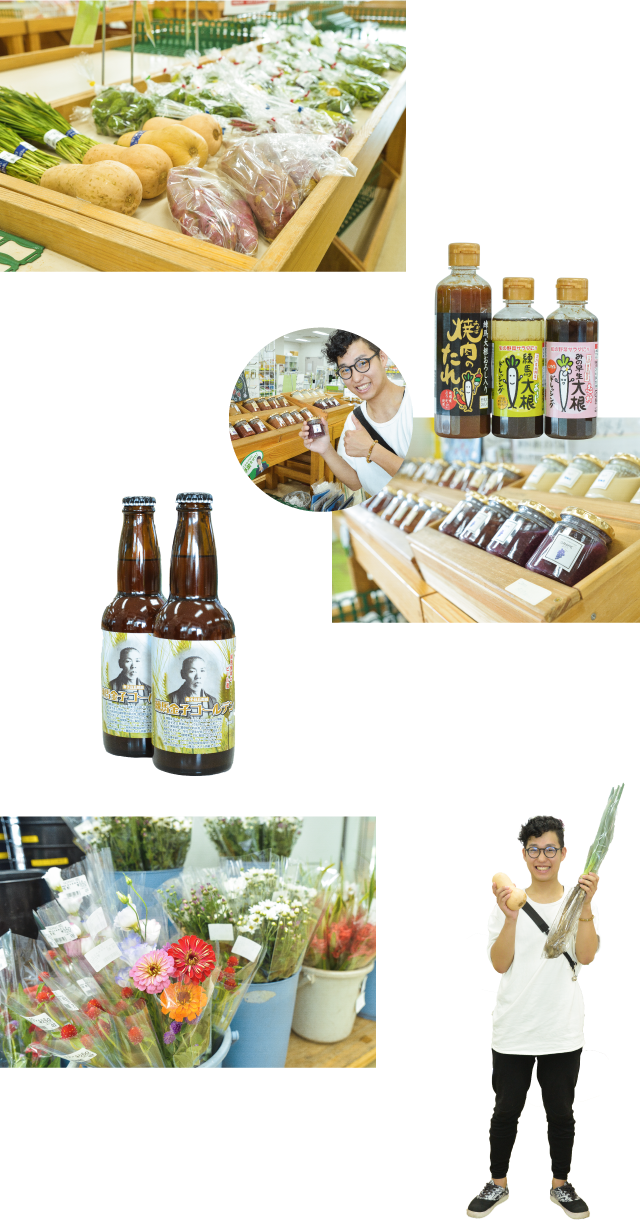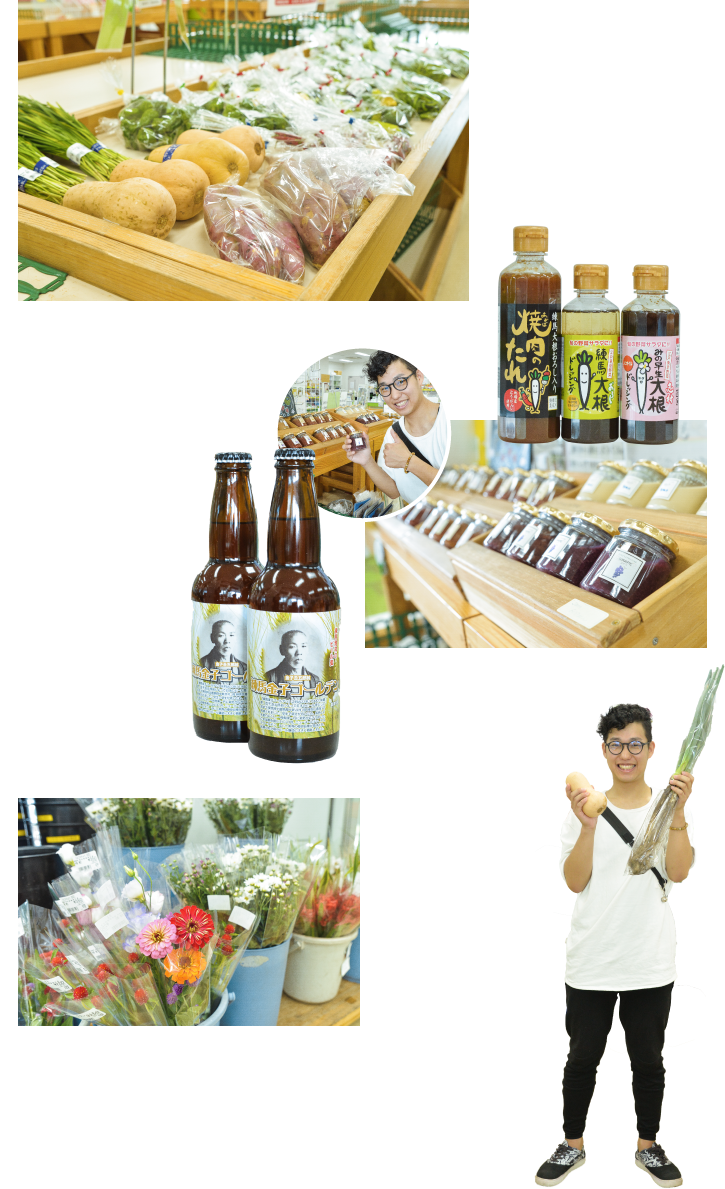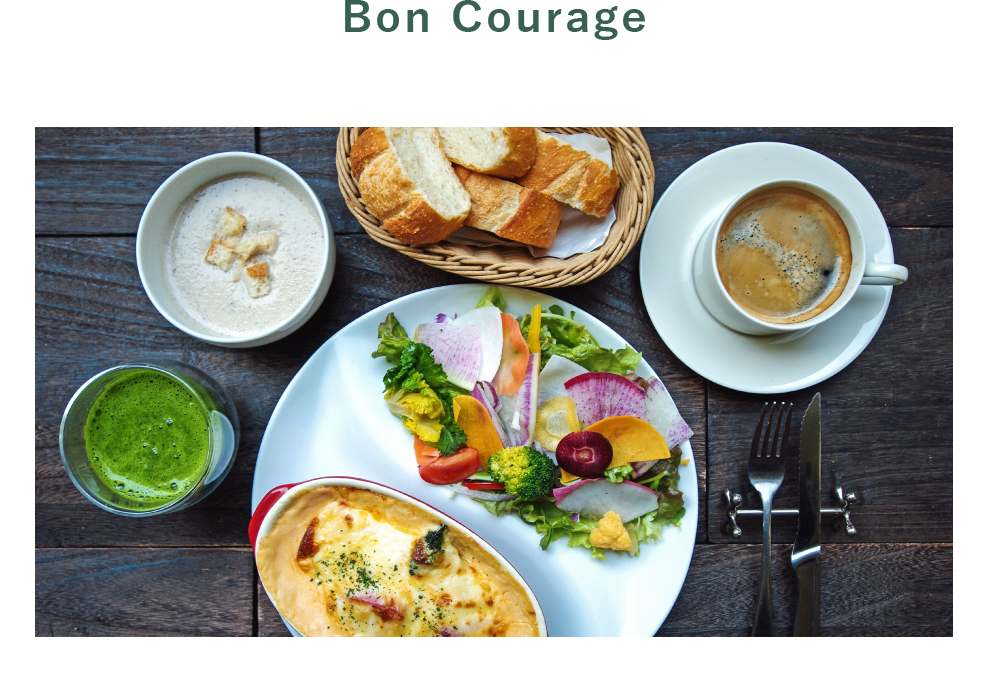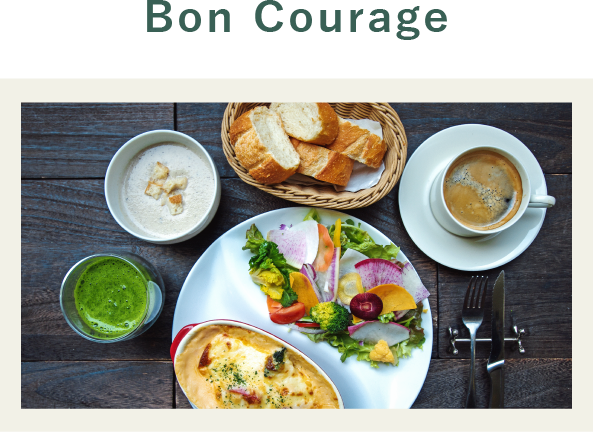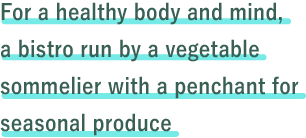 For a healthy body and mind, a bistro run by a vegetable sommelier with a penchant for seasonal produce
This is your go-to restaurant if you are looking to try the Vegetables of the earth grown in Nerima. With their contracted growers located just a 5-minute drive away, the veggies they have are so amazingly fresh and tasty that they even serve varieties that normally are not eaten raw. Everything looks shiny, crisp and colorful, and, believe it or not, they get over 100 kinds of vegetables a year! The added treat, of course, is that you can try a diversity of produce and dishes as their menu is seasonal, daily and prepared so that what was delivered today tastes its best. This is one bistro where you can taste the passionate efforts of the growers behind the kitchen.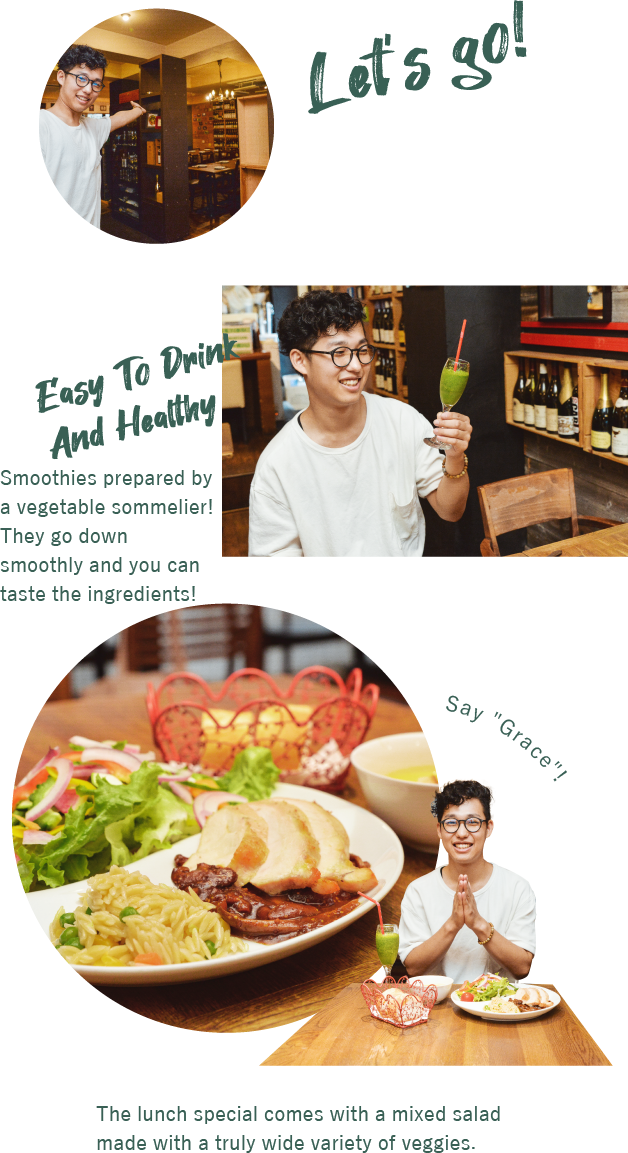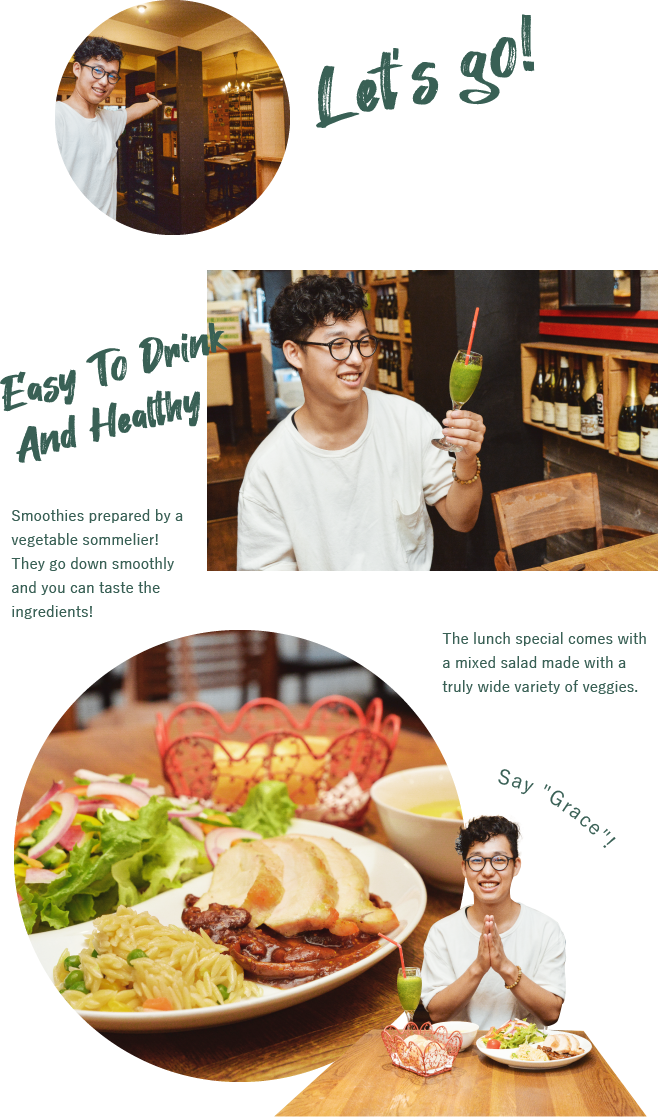 Passionate about the variety of vegetables they grow, the Nishikai family has been farming the land in Nerima for generations. But, they pride themselves on outdoor cultivation. They even grow tomatoes under the sun when the weather is right. In order to pass the urban farming legacy of Nerima to the next generation, Nishikai farm stages events, sells at farmers markets and proactively promotes their business.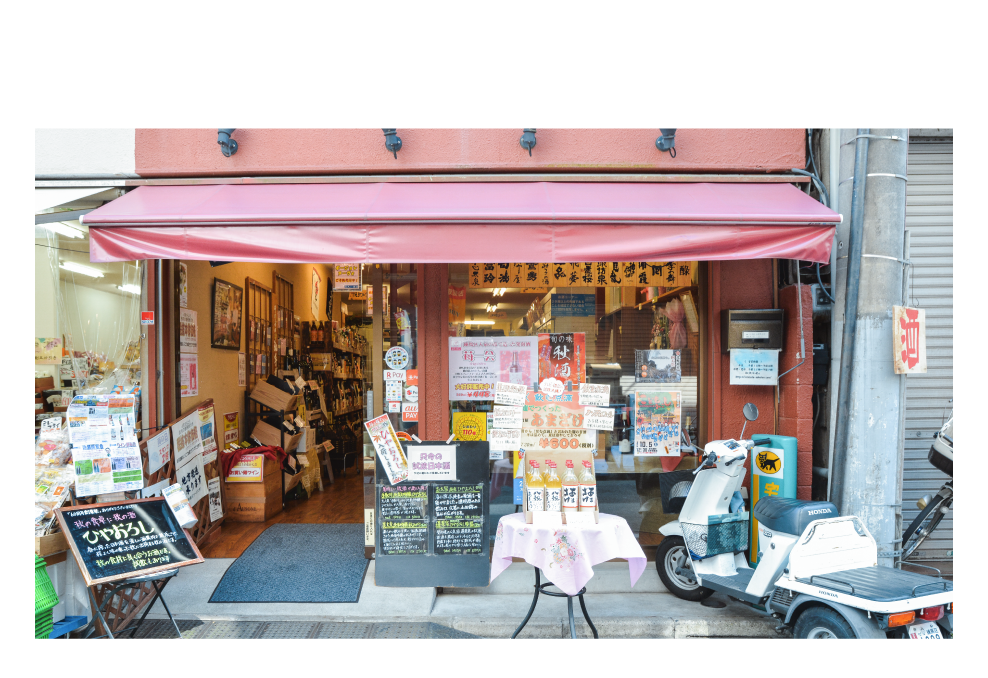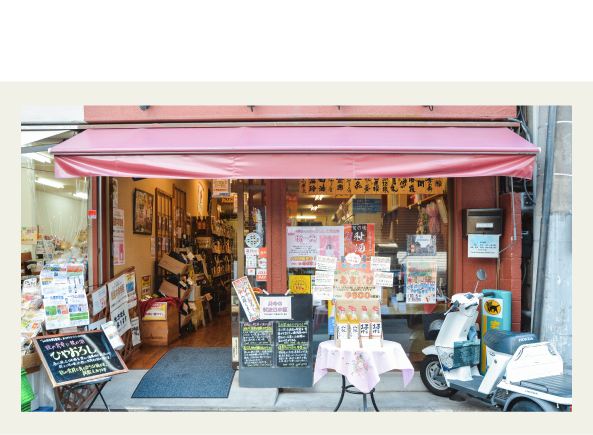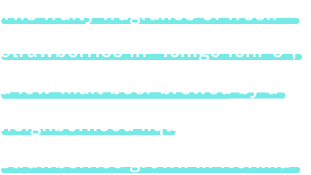 The fruity fragrance of fresh strawberries in "Ichigo Ichi-e", a low-malt beer brewed by a neighborhood liquor store from strawberries grown in Nerima
When strawberries are in season, Sekiguchi Ichigo Farm in Oizumi, Nerima is crowded with people. Their strawberries are so sought-after that, for days in a row, the early morning pickings sell out before noon. One destination for the prized strawberries they harvest is a low-malt beer known as "Ichigo Ichi-e", a clever play off the phonetically identical expression for "once in a lifetime" but using the kanji for strawberry, pronounced ichigo. Brewed annually from fresh strawberries picked that year, the first batch is released in February and sold while supplies last, so it is available for a limited time only. You probably figure that it tastes sweet, but it has a hoppy bouquet and richness that beer-lovers will find pleasing and finishes off by permeating your olfactory sensors with a fragrance true to Tochiotome strawberries. Nothing tastes quite like it.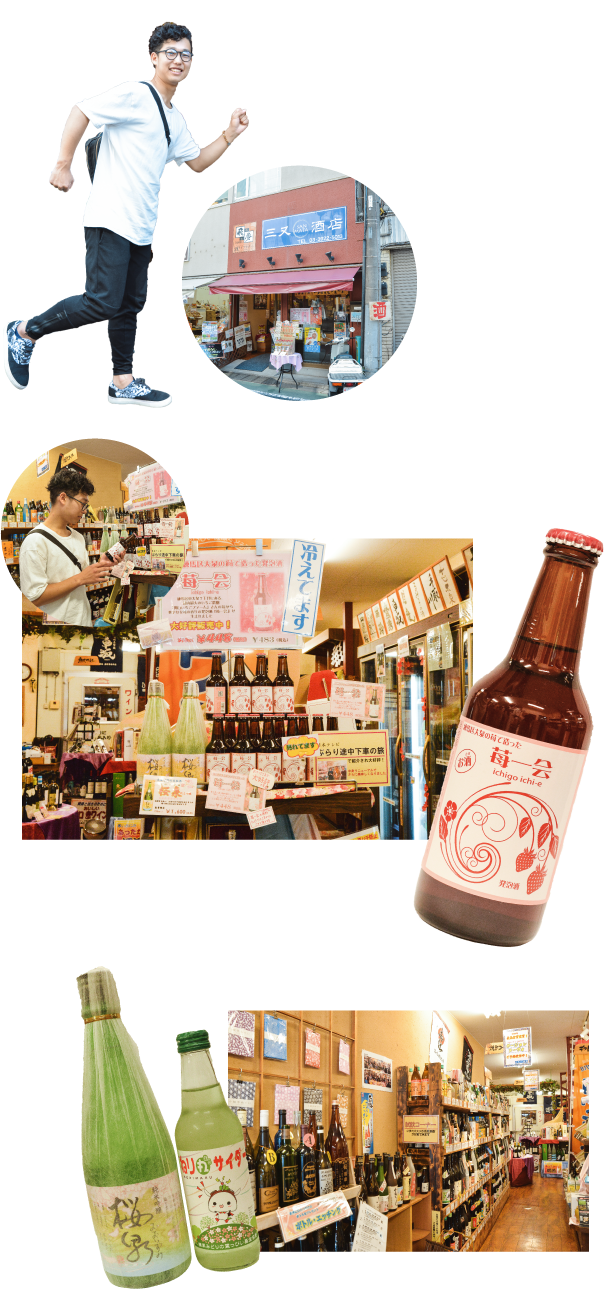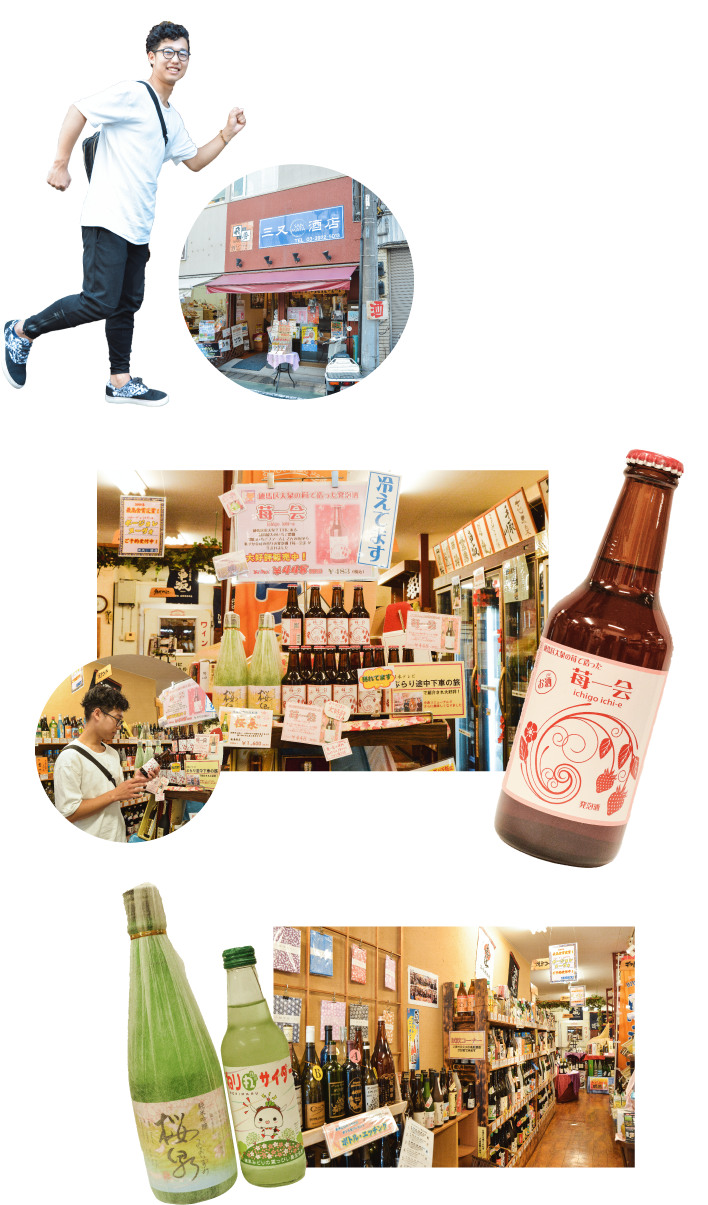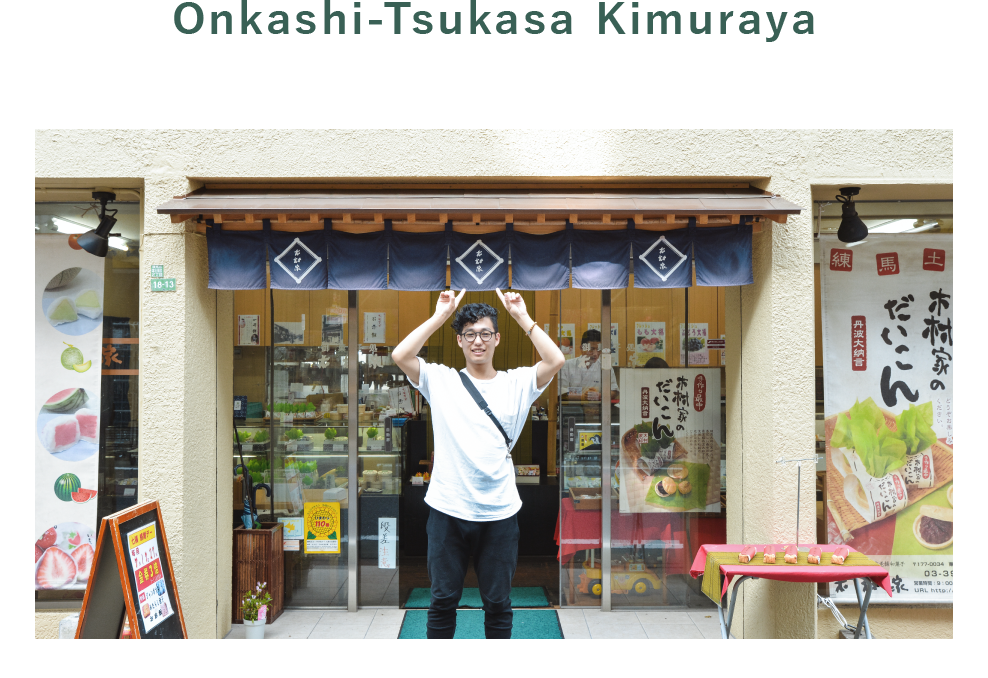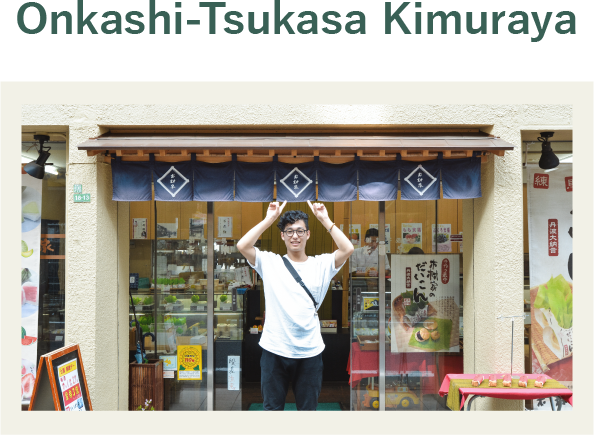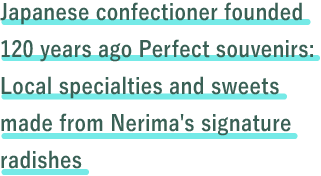 Japanese confectioner founded 120 years ago Perfect souvenirs: Local specialties and sweets made from Nerima's signature radishes
Things aren't always what they seem to be! That's how I would describe the metamorphosis of Nerima's signature radish into an adorable confectionary. Carefully molded to look like a real radish, this sweet grates the prized root into the chewy white rice dough stuffed with bean jam, and uses the actual leaves to replicate the green stem. It comes with a few takuwan cookies that look like pickled versions of the radish and is playfully packaged in a traditional lunchbox with rounded ends. Another interesting treat made with locally grown radish is their bean-jam-filled monaka wafers. You sandwich the bean jam between the wafer halves, so it tastes, smells and chews like it was freshly made! And, the contrast between the crispy fragrant wafers and the thick jam with whole beans is an epicurean delight.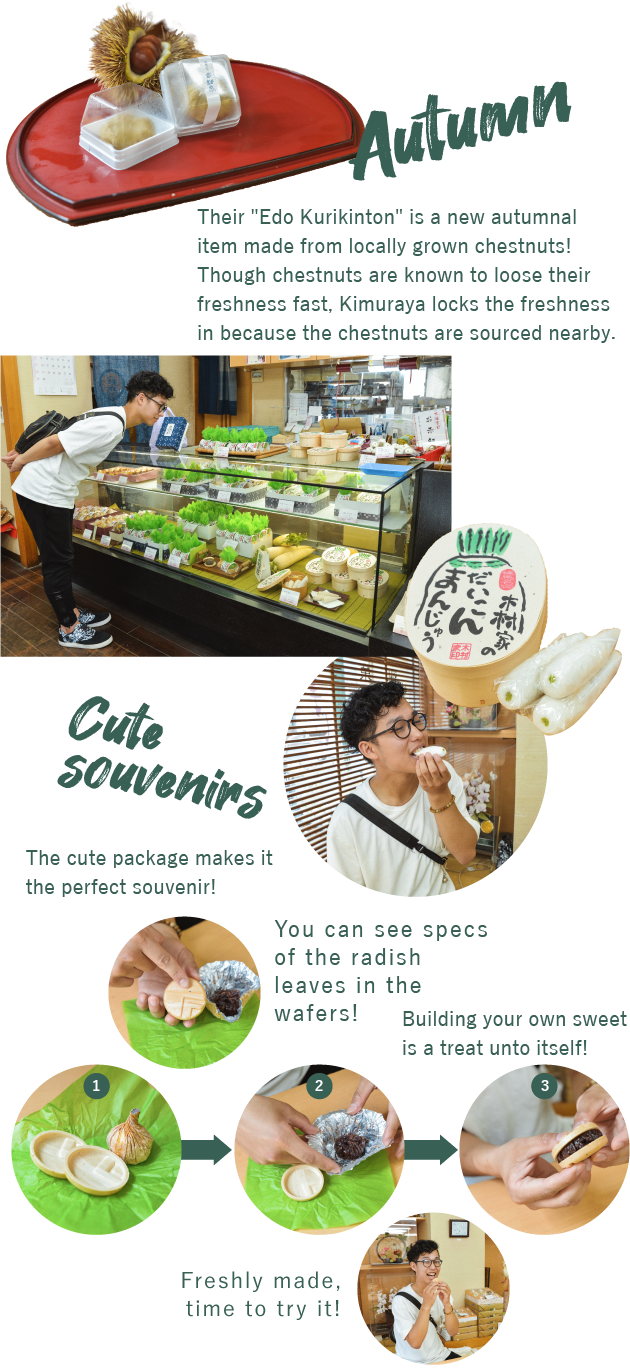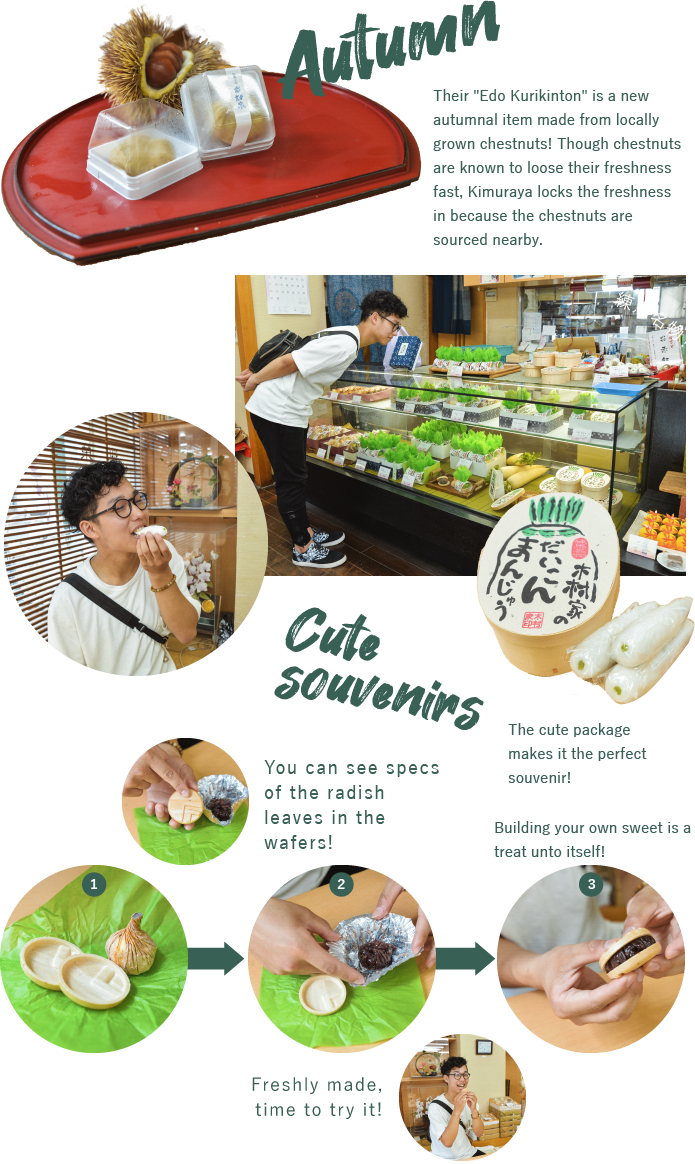 Here's another Tokyo short trip
Eat your way through Nerima

I just visited Nerima City where urban farming is connecting people with agriculture.

I invite you to explore the bright side of farming by trying the foods and sweets made from locally grown produce in Nerima.